2017 VBS Meeting Information
Jul 17, 24, 28, 7 pm - 9 pm at Town Point Church
Jul 29, 12 pm - 2 pm VBS Dry Run at Town Point Church
Jul 30 - Aug 3, 5 pm - 8 pm CCEA VBS, at Town Point Church
Requirement for stove on July 31
VBS Date: Jul 30 - Aug 3, 2017 5 pm - 8 at Town Point Church.
Aug 5 9 am - 4 pm VBS Clean Up
VBS Review Committee chose Maker Fun Factory for this year's theme. Join us and help make this the best VBS ever!!!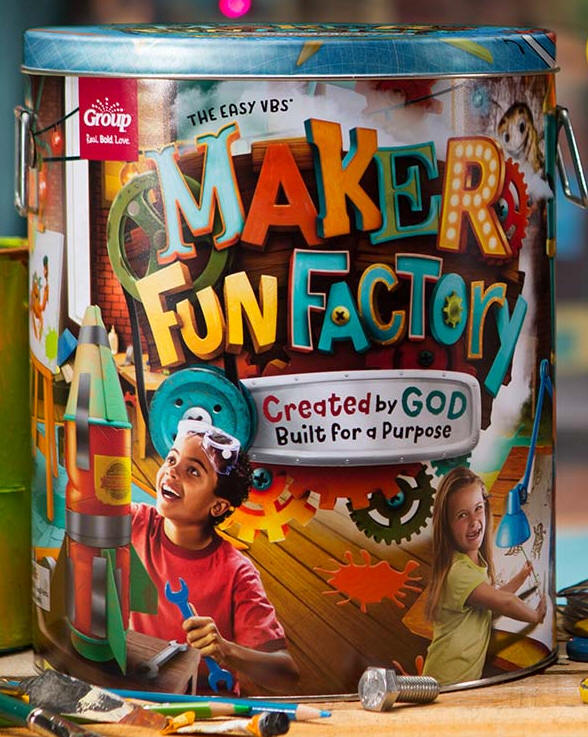 ---
---
---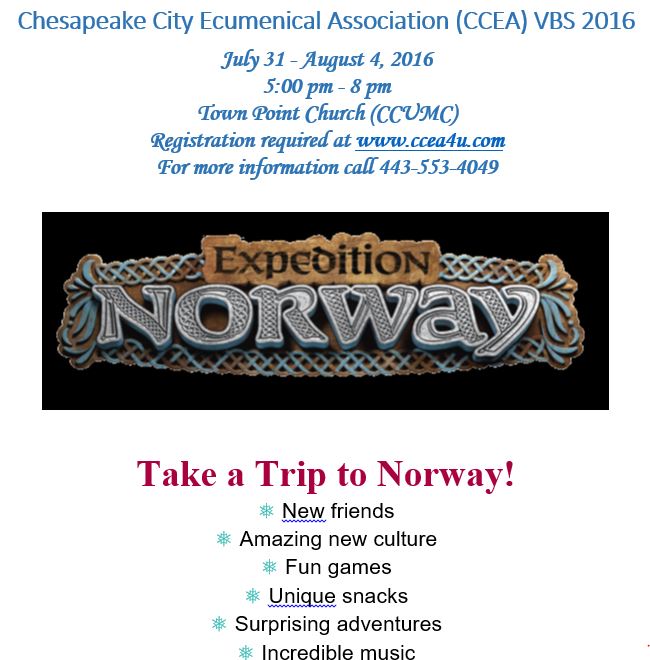 Registration required
2015
Vacation Bible School
(VBS)
VBS Program - Everest
Embark on an icy expedition where kids overcome obstacles with God's awesome power. Anchor kids in rock-solid Bible truths that will guide them through life's challenges.
At Everest Vacation Bible School...
kids experience God's Word in surprising and unforgettable ways! Each day, leaders reinforce one simple Bible truth—which makes it easy for kids to remember and apply to real life!
Mark your calendar and watch for details
2-6 August 2015
5:00 pm - 8 pm
Town Point Church (CCUMC)
Help Spread the Word!!
*********************************************************
2014
Vacation Bible School
(VBS)
Weird Animals
3-7 August 2014
5:00 pm - 8 pm
Town Point Church (CCUMC)
Check Facebook for 2014 VBS pictures!!
2013

Vacation Bible School

(VBS)

Kingdom Rock

4-8 August 2013

5:00 pm - 8 pm

Town Point Church (CCUMC)

2012 Information

Photos

VBS is open to children from across the Chesapeake City area, for a week of fun and learning.

One week each summer (normally first week of August) our member churches come together and hosts this valuable and ever-growing ministry. Financial support is provided by The CCEA and our member churches, under separate donations as each is able to provide. The Executive Director rotates through our member churches and the program is executed with the aid of many, many volunteers.

The program runs Sunday through Thursday, with a meal provided to the children each night by one of the member churches. A closing evening for children and their families is scheduled for Thursday.

Participation has exceeded 100 on any given night over the past 4 years and averages 75 on most nights

with

a huge number of volunteers to organize, supervise and execute.