Thanks You Notes
2022



2021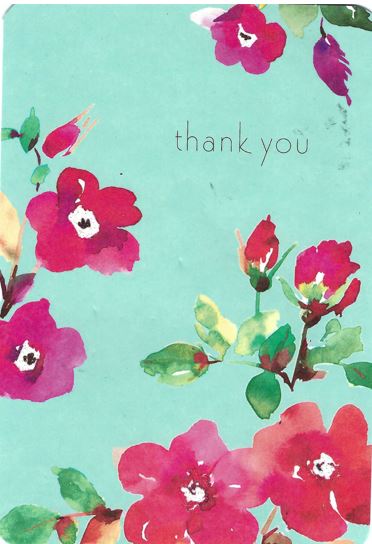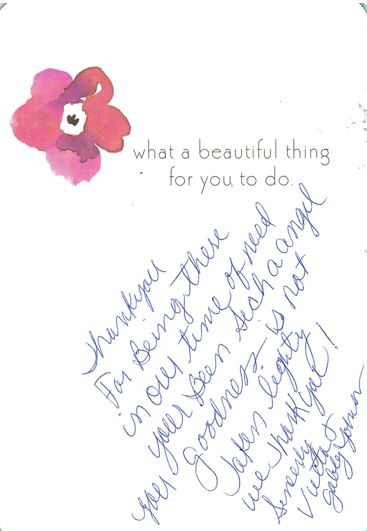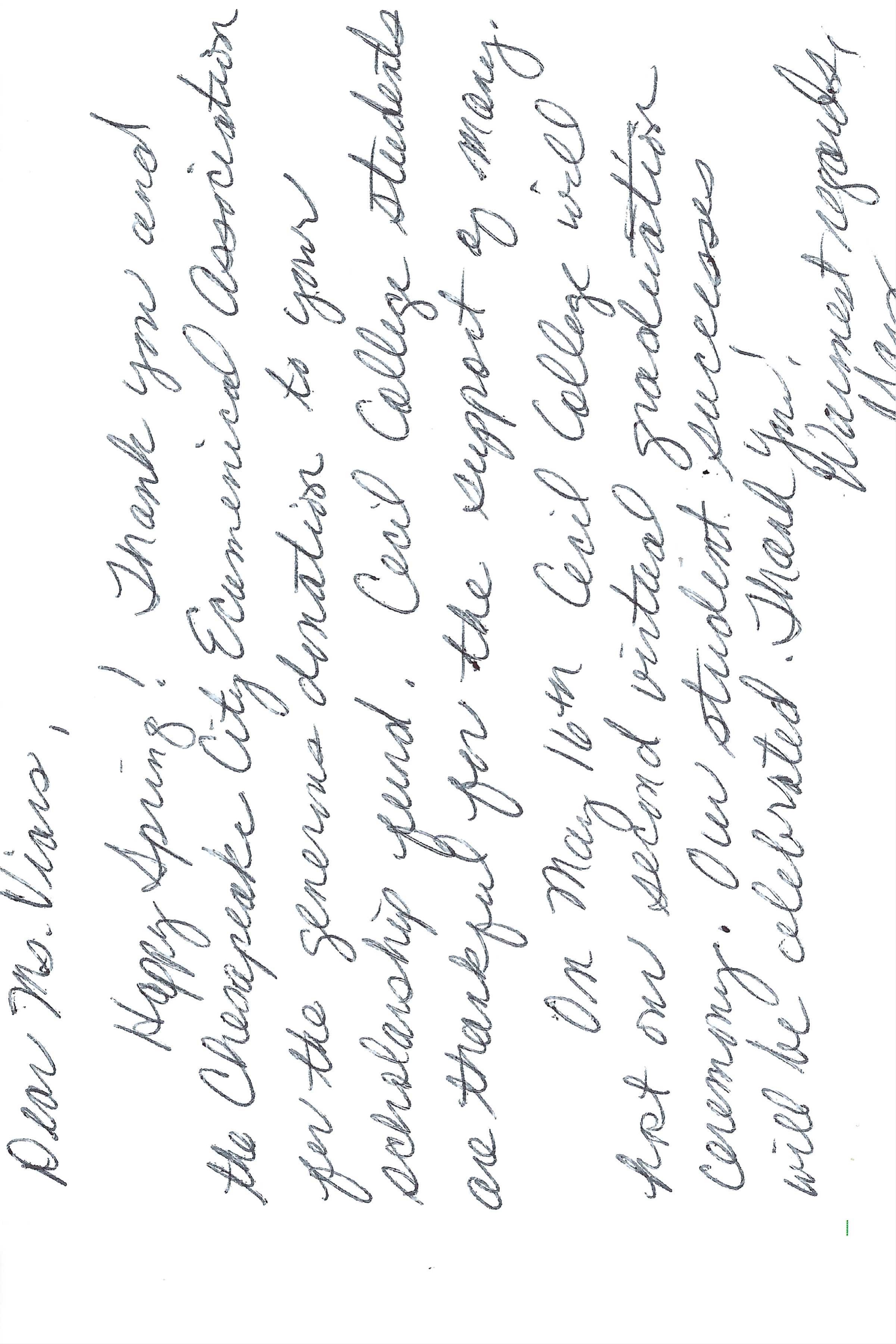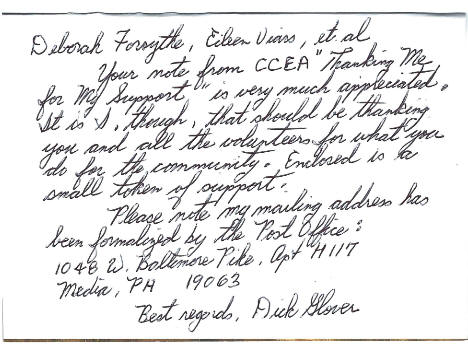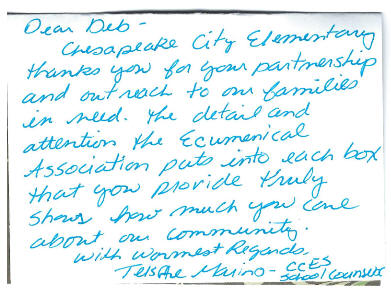 2020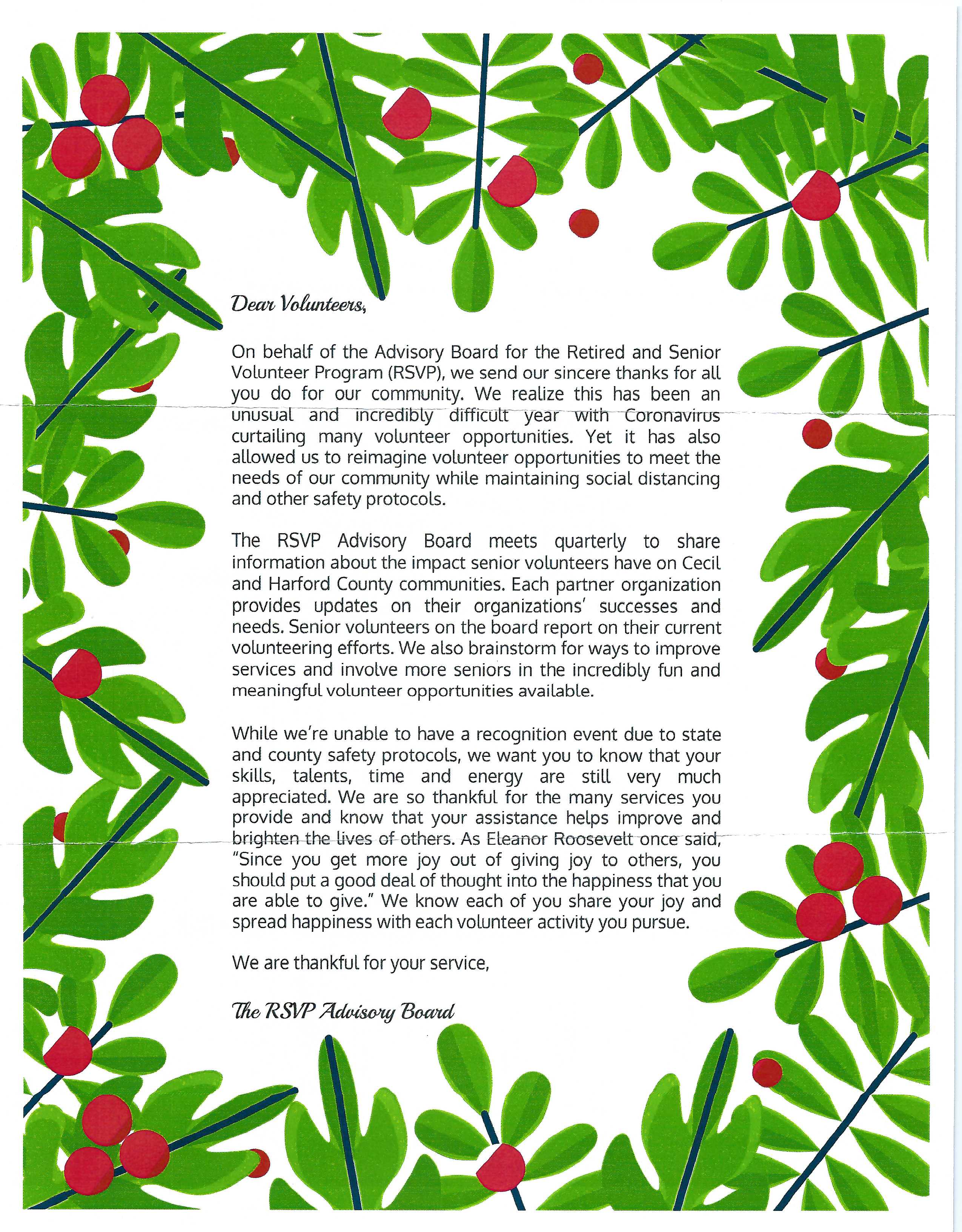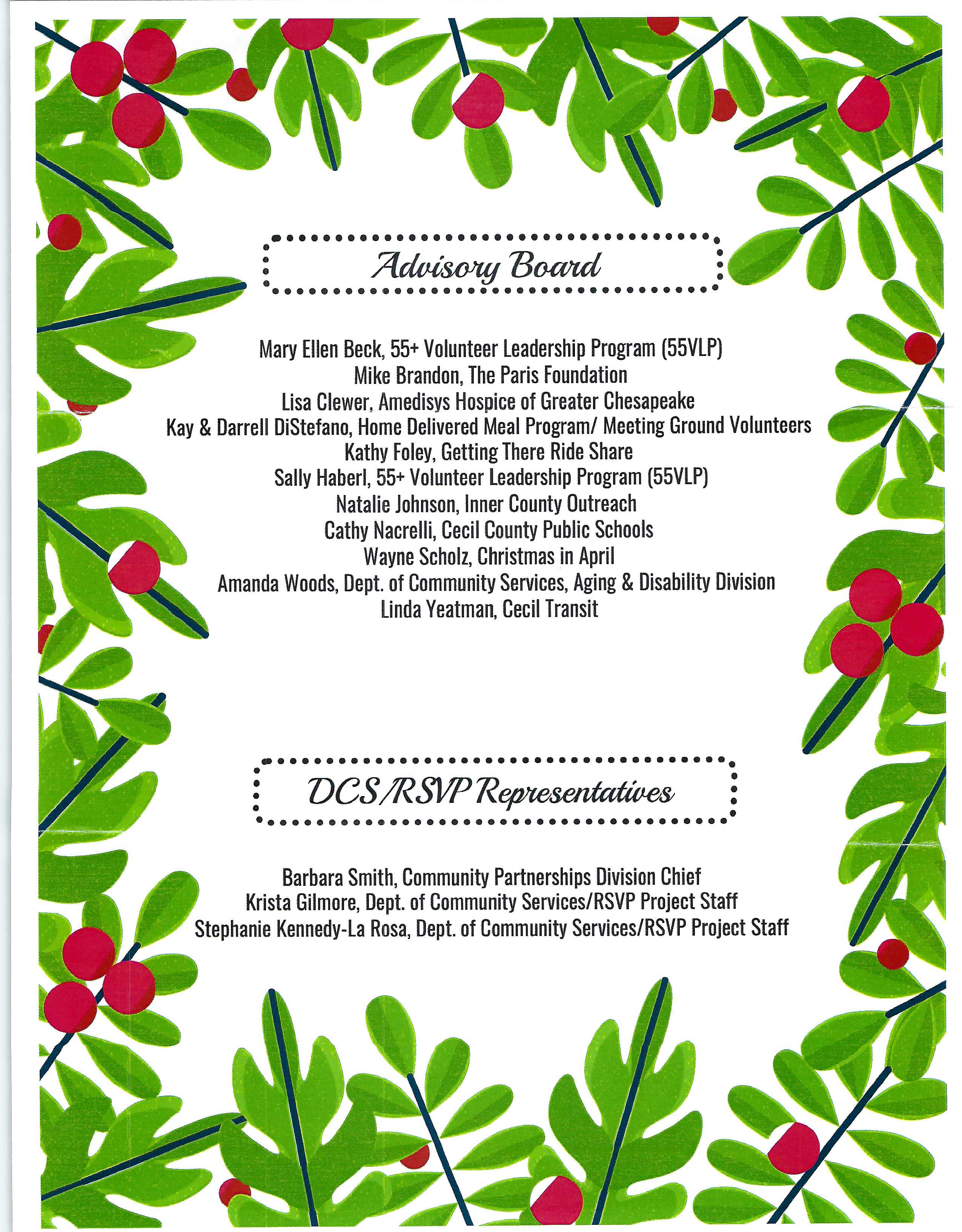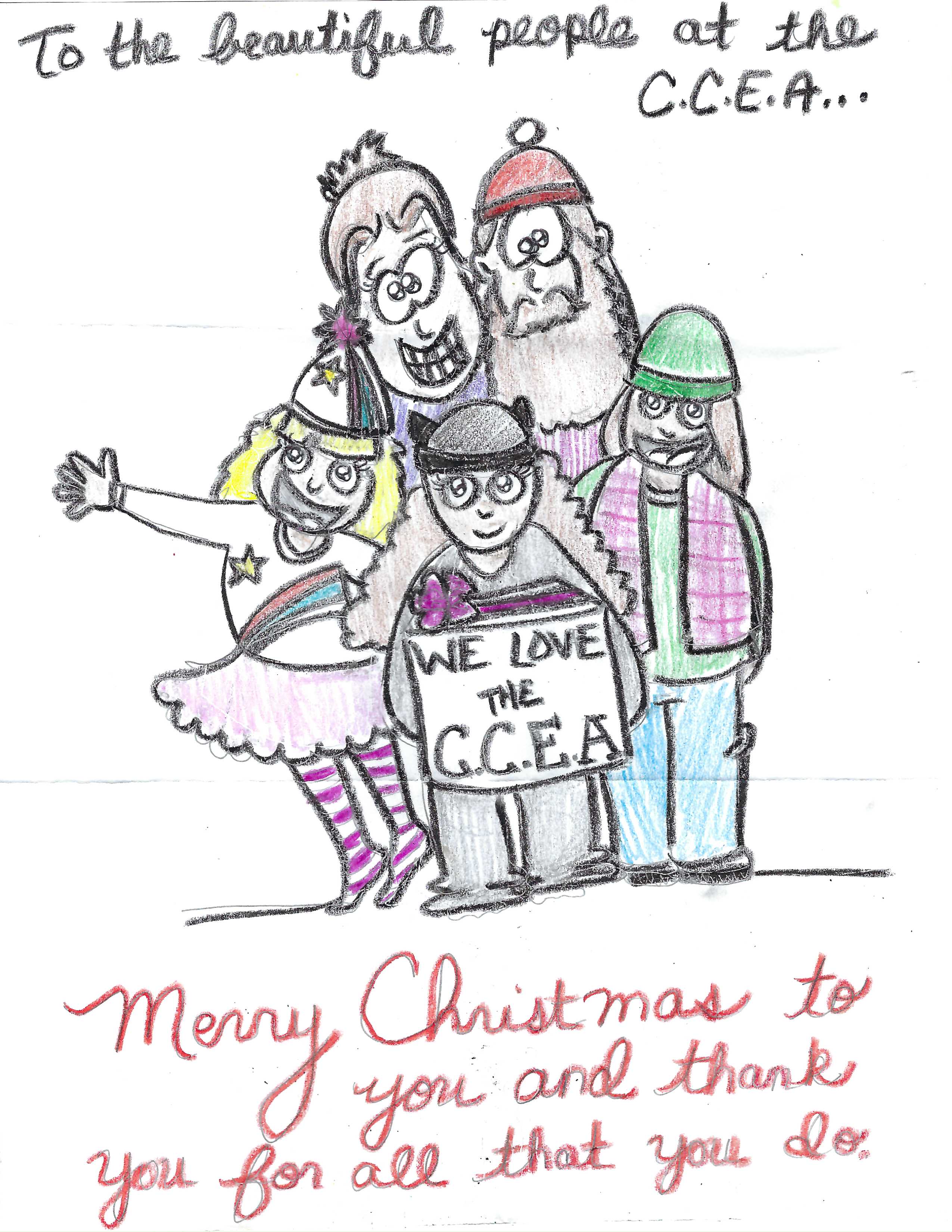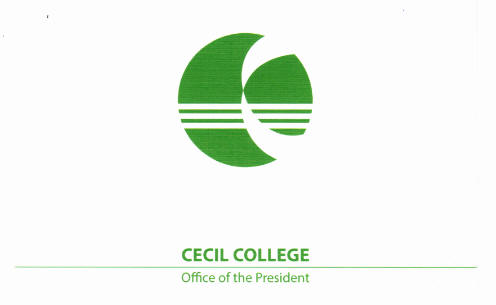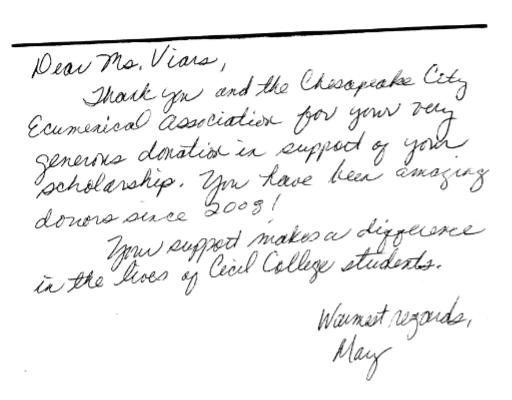 2019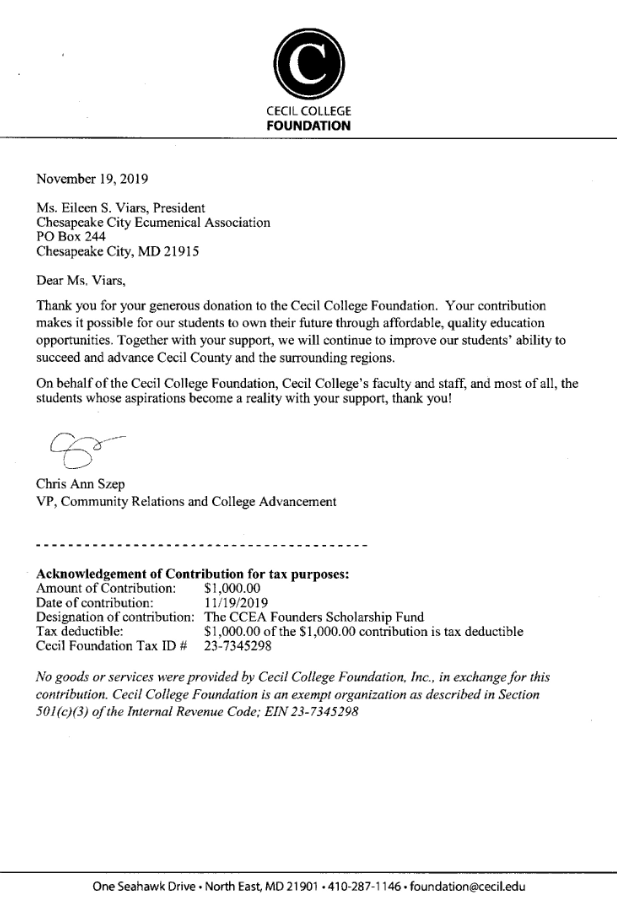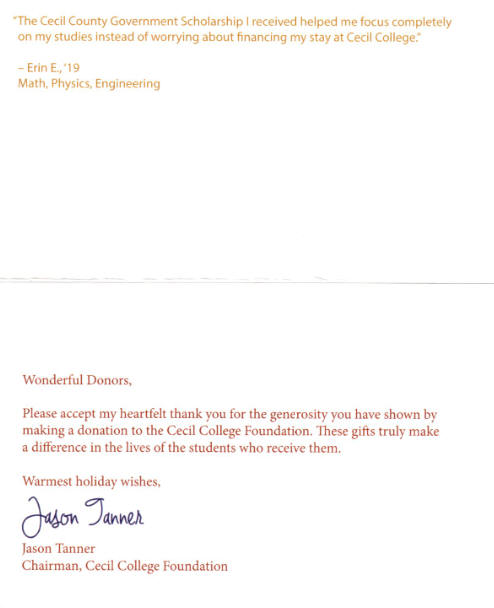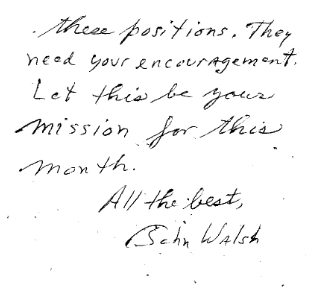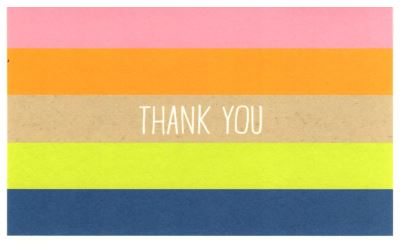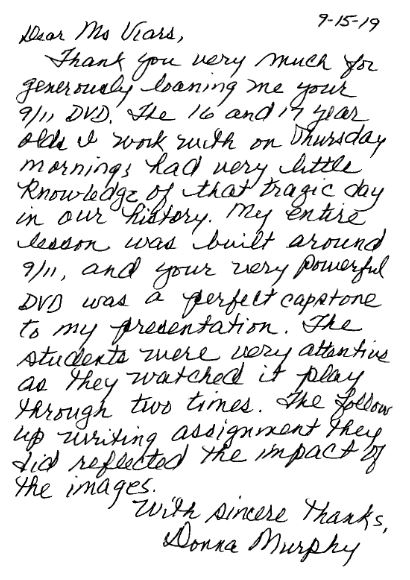 CCEA Scholarship to Cecil College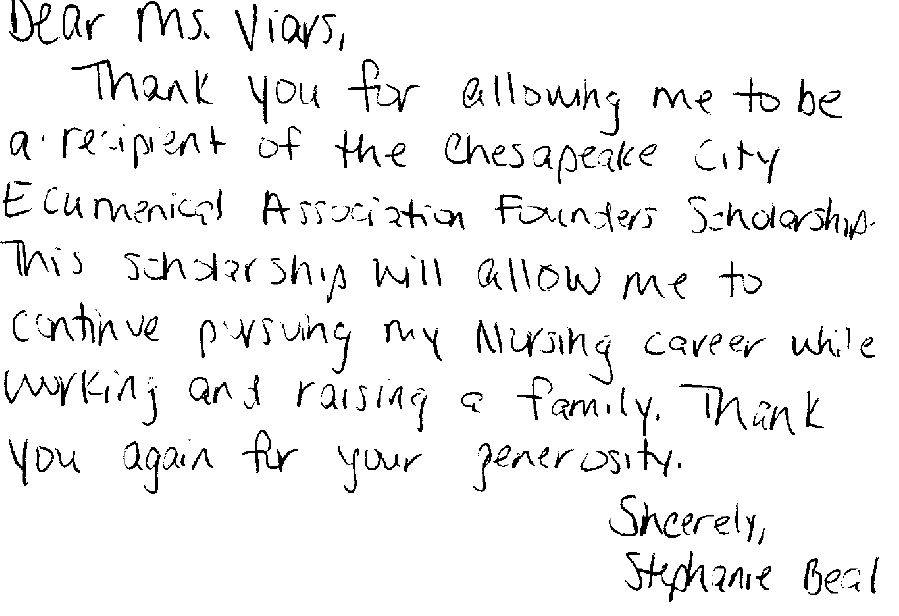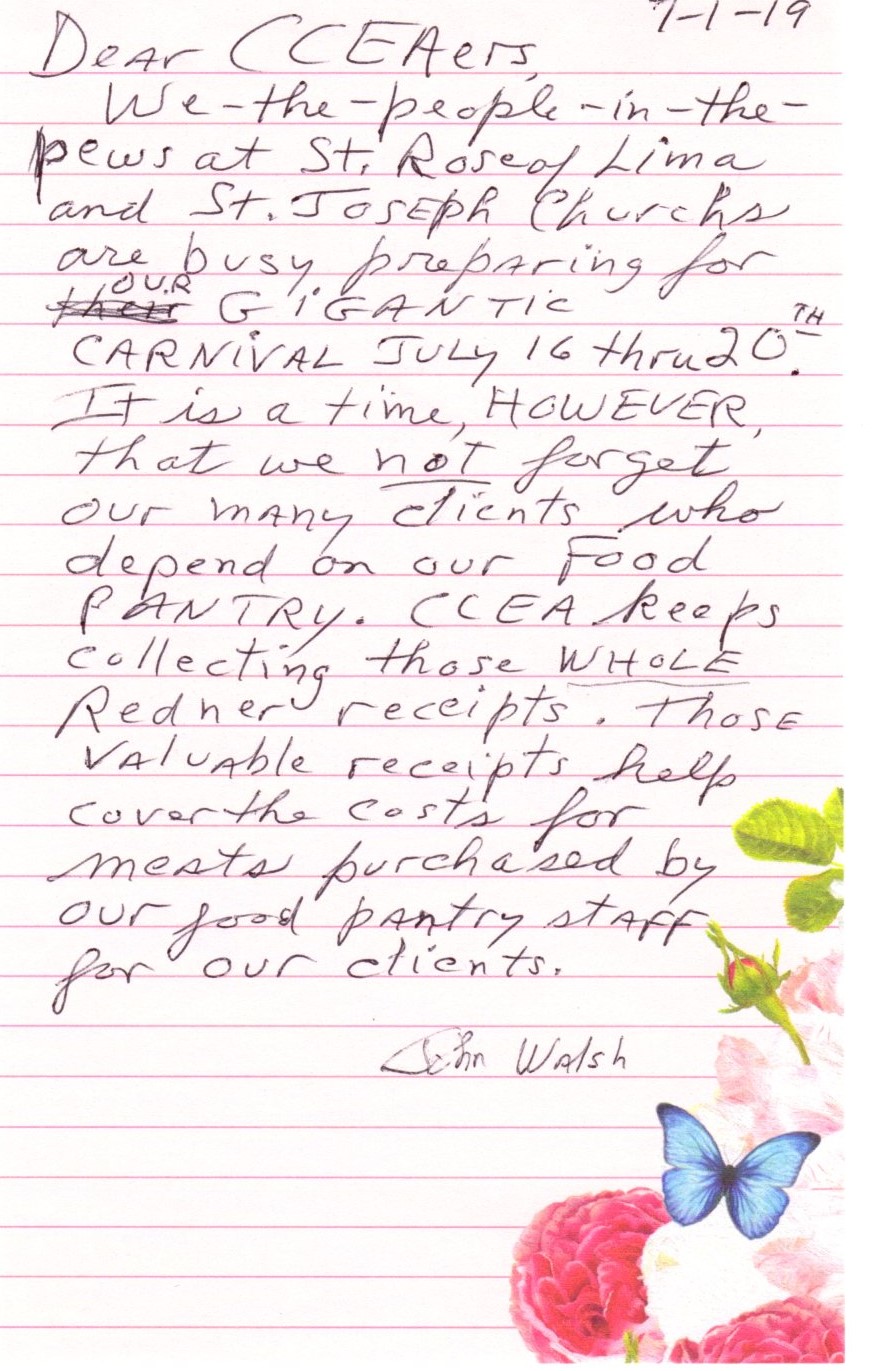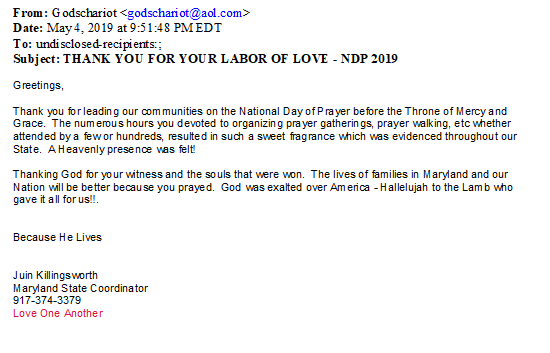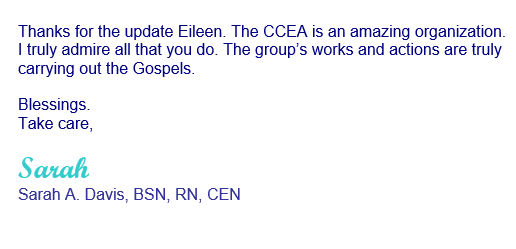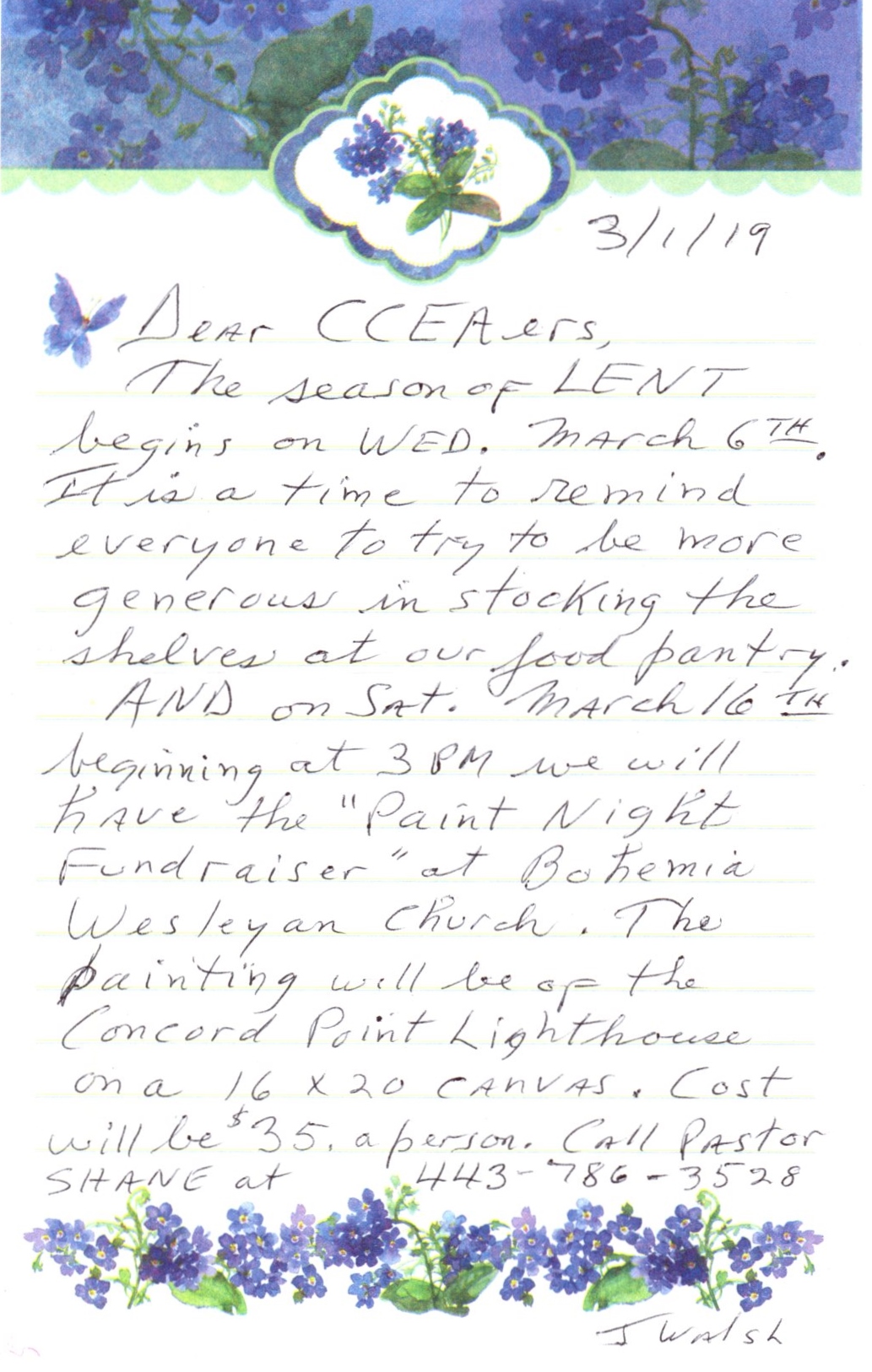 2018

Christmas Note from Client to Joyce (Food Pantry Staff Member):
Joyce, I sincerely thank and appreciate all the food and help. Can now buy all my meds. You all are Wonderful and help so many. I have had knee surgery and a bad fall but with God's help and many prayers, I am getting better. Thank you for allowing my neighbor to pick up my food and supplies each month. Miss you all & your fellowship. Wish everyone a Blessed and healthy Christmas for me. I send love & Prayers to All. God Bless!
May God richly bless you all.
Your Sister in Christ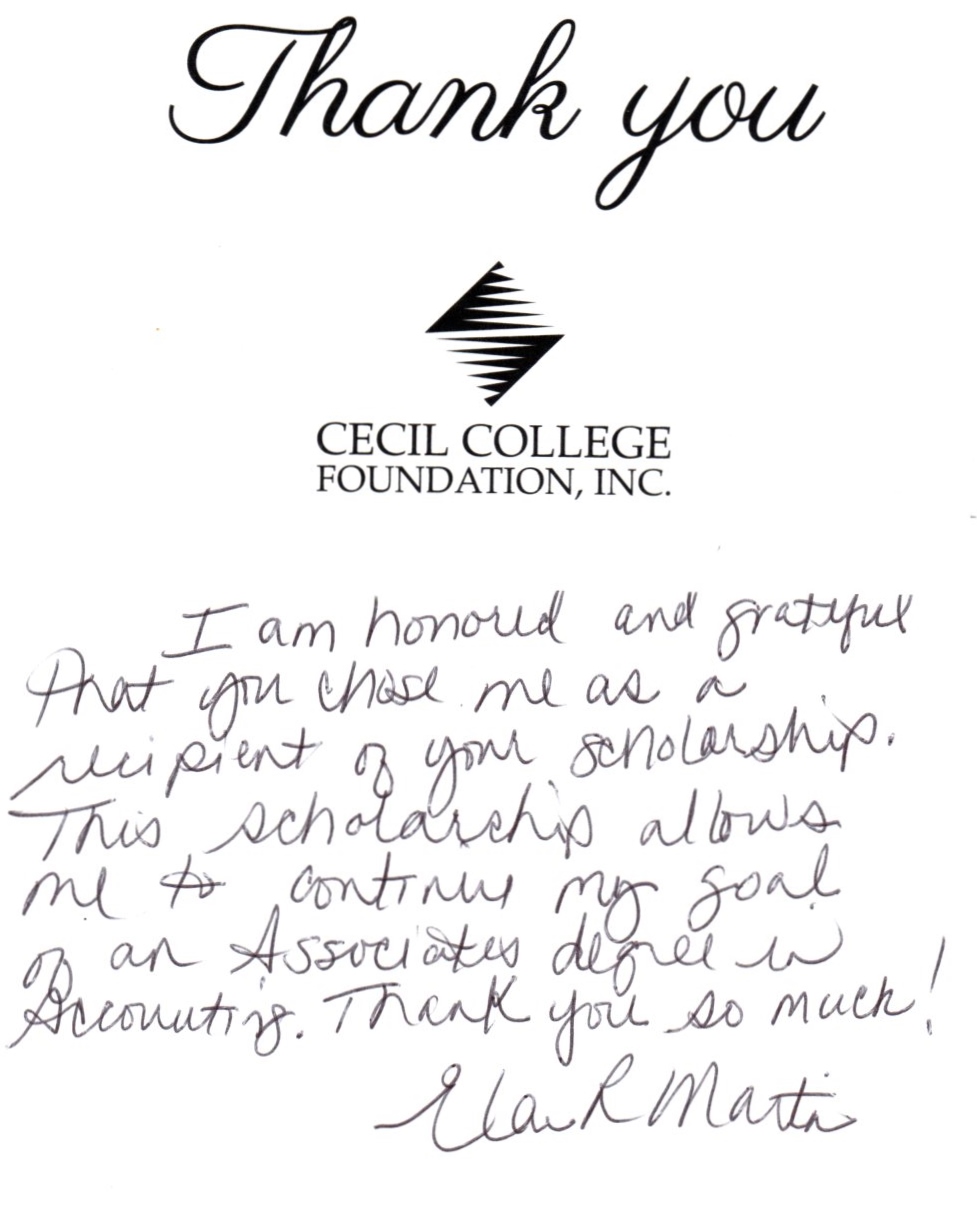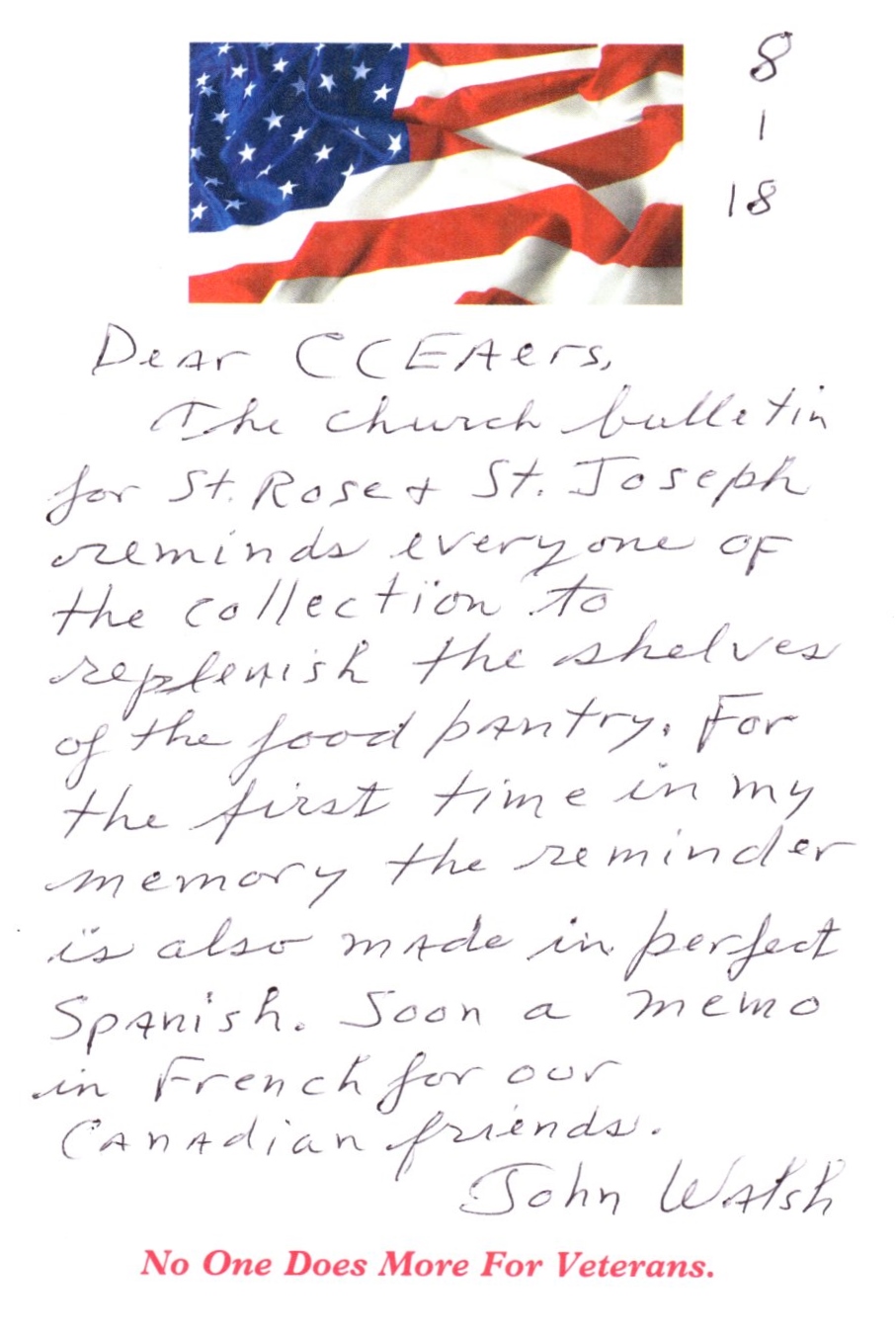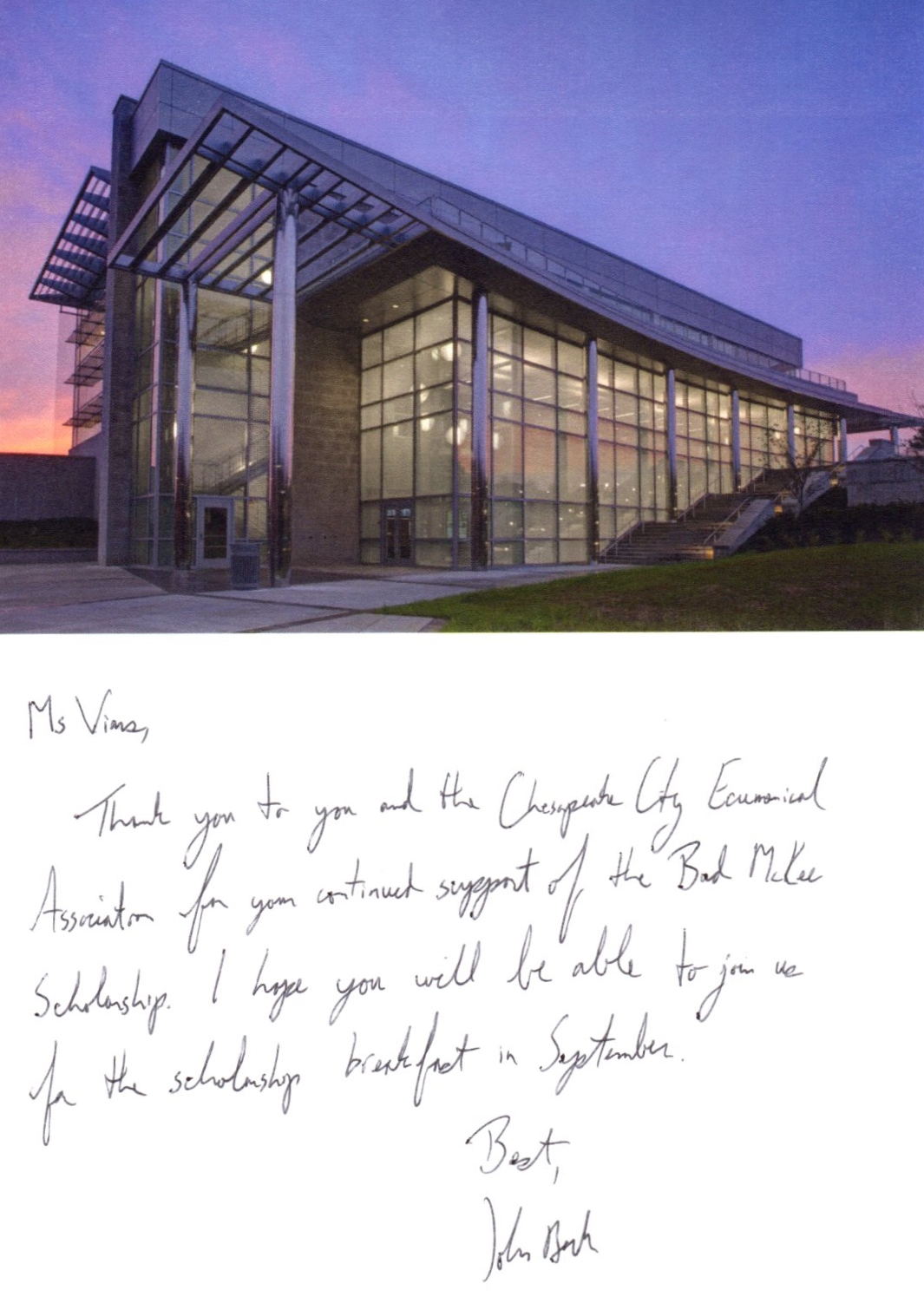 Thanks You Notes
2017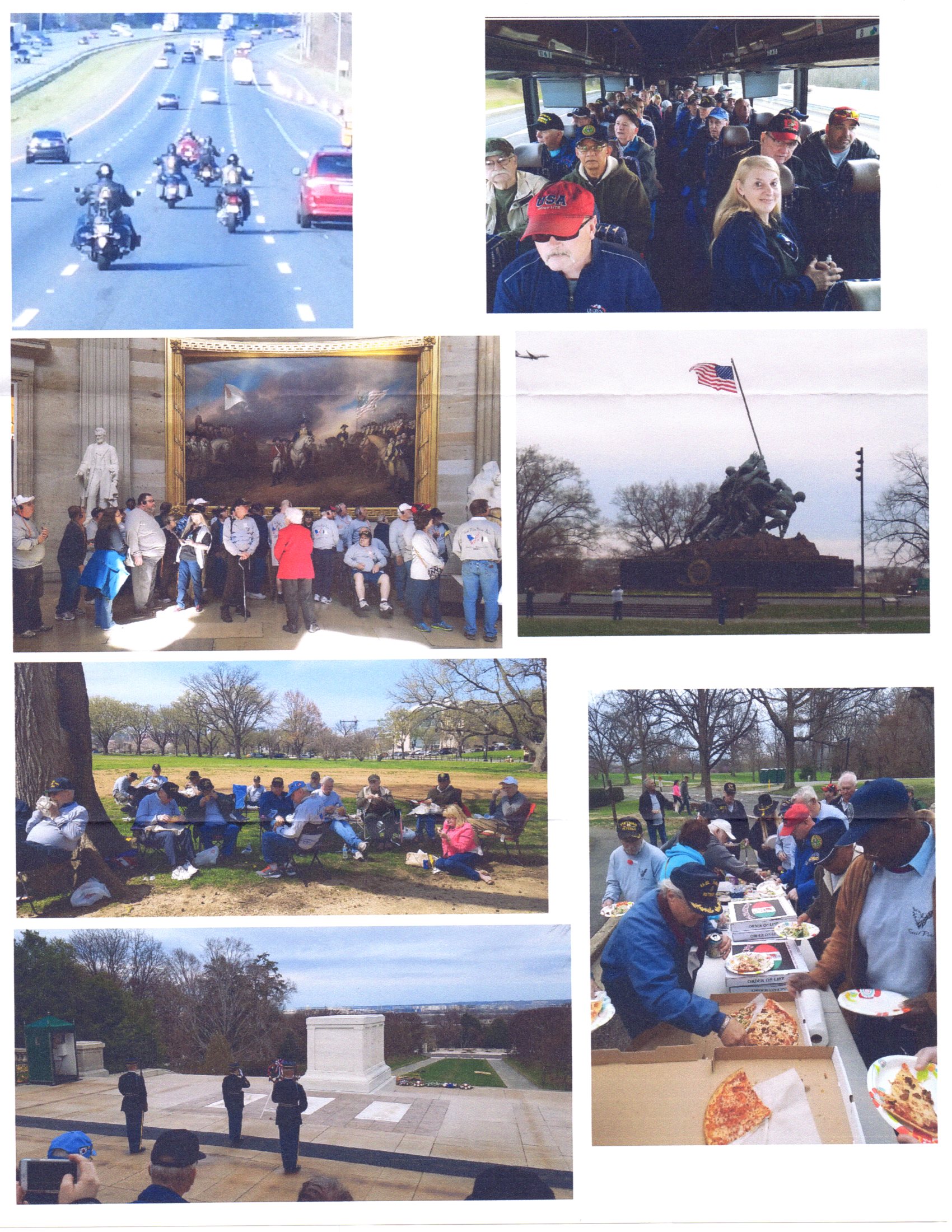 Well, this Ukrainian is very happy the CCEA is there - that the building is getting some use - and I'm well aware that if you guys hadn't stepped in, the building would have been condemned before long.

God Bless you and the works your organization provides.

Valerie



Thanks You Notes
2016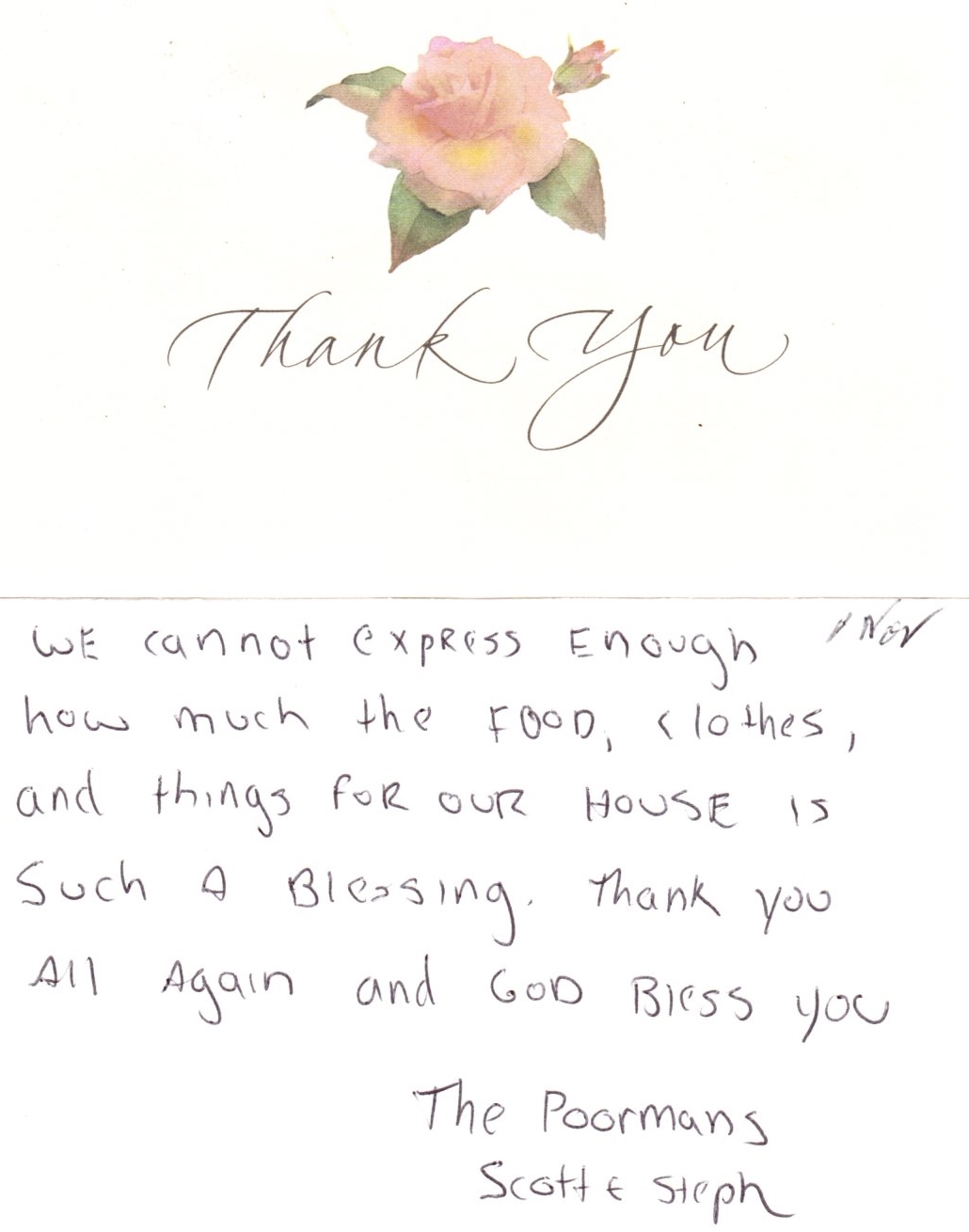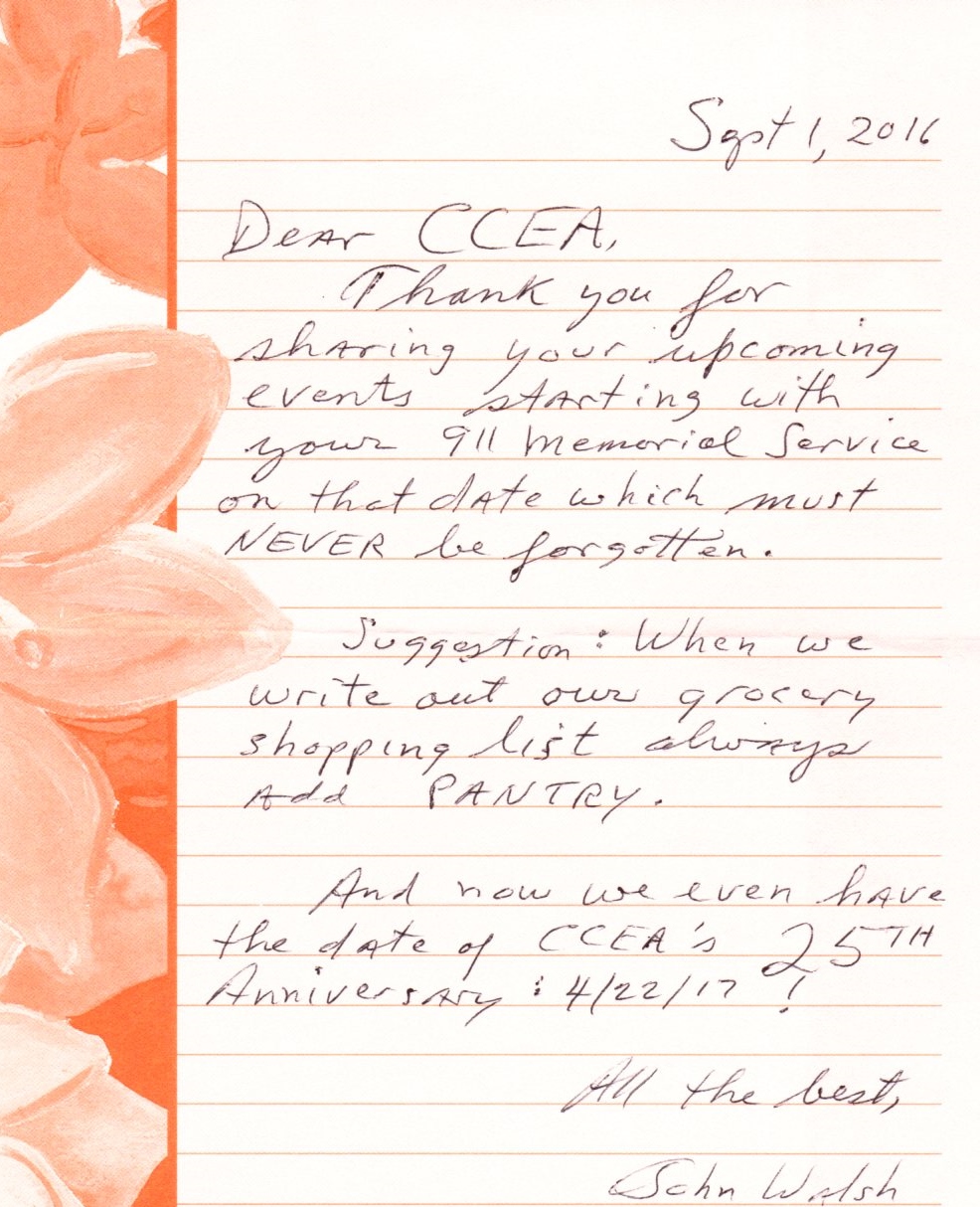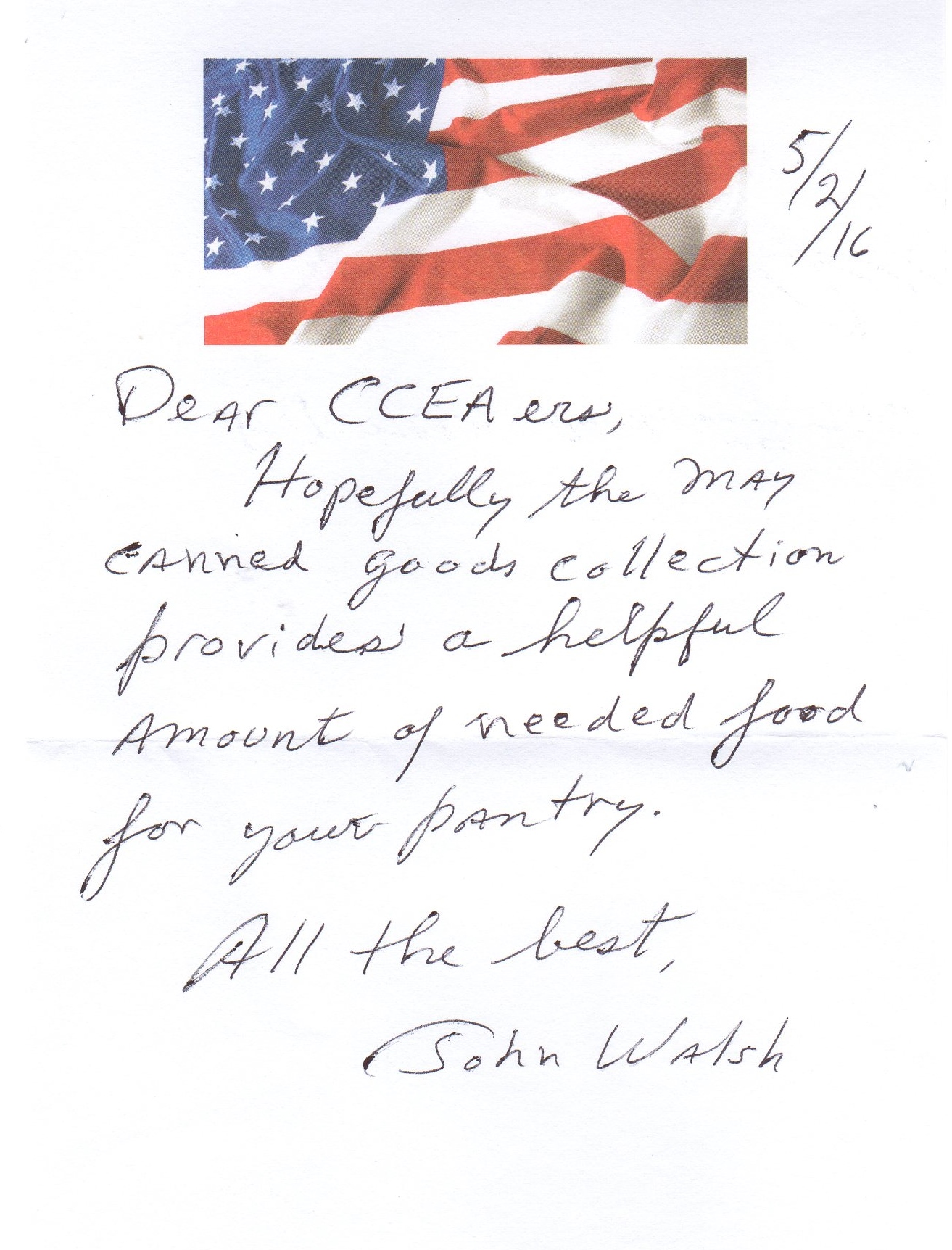 5/20/2016 Thank you, Chesapeake City Ecumenical Assoc.....(CCEA)....I stopped in last Wednesday to help out a little and seeing that Nurse Joanne was there, decided to have my blood pressure taken. She probably saved me from a stroke, or worse! My blood pressure was high and a subsequent trip to the DR showed it was actually even higher, dangerously so. If i hadn't run into her, I was headed for debilitating health problems. I had no idea I had this issue. Some medication is already making me feel better than I have in a year. Stop in to the CCEA on Wednesdays and have your BP taken. It might save your life! Thank you, Nurse Joanne!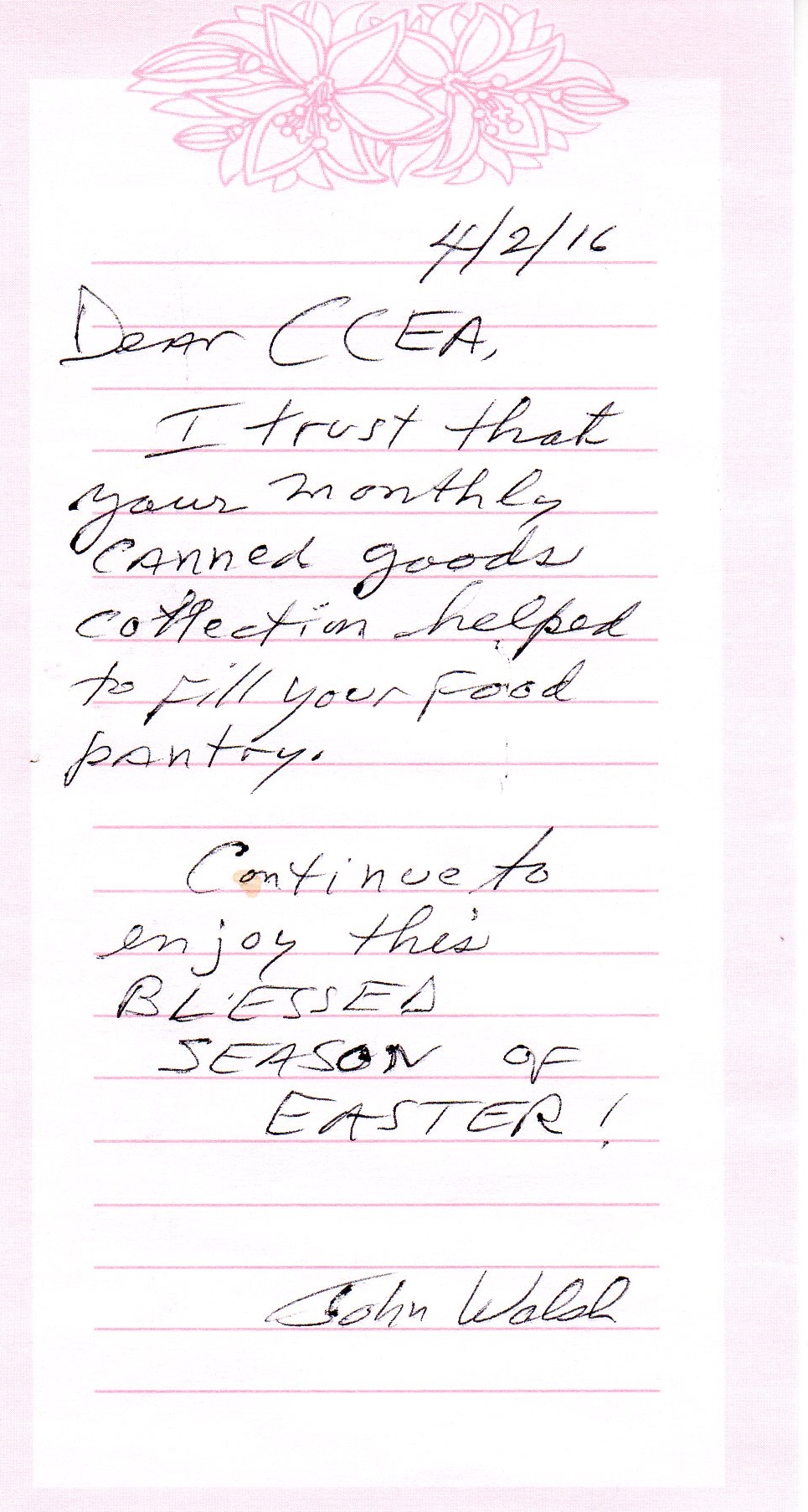 Diane Newton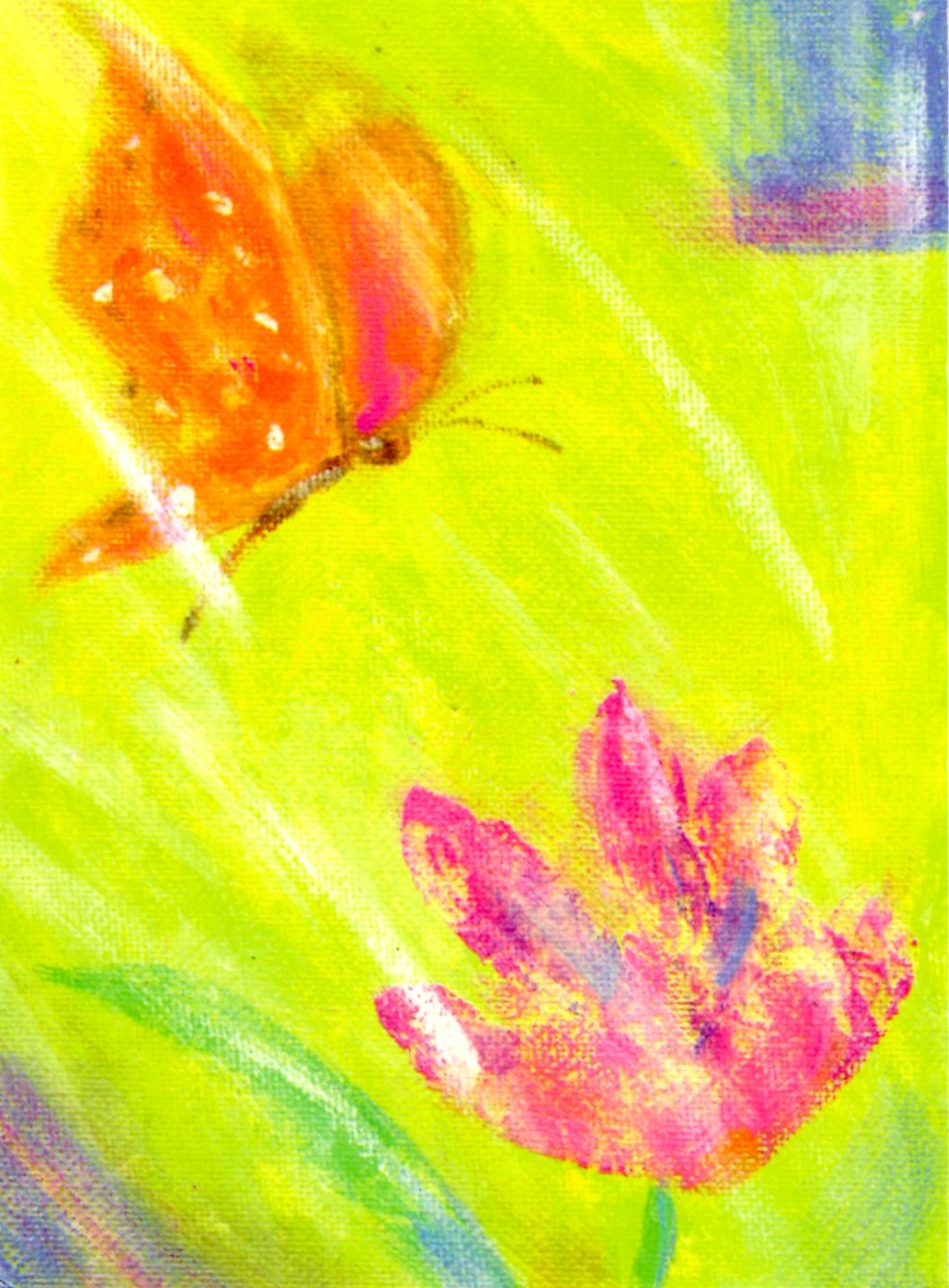 2015


Dec 2015 - The following is from a generous donor to the CCEA. His words help make the long volunteer hours of constant work meaningful.

"Thank you for the great work you do. I have never experienced hunger and with God's blessings I hope I never do. It is nice to know there are people who will take the time to help those less fortunate.

Merry Christmas. My wife and I are both blessed with everything we need. Sometimes I forget how lucky I am."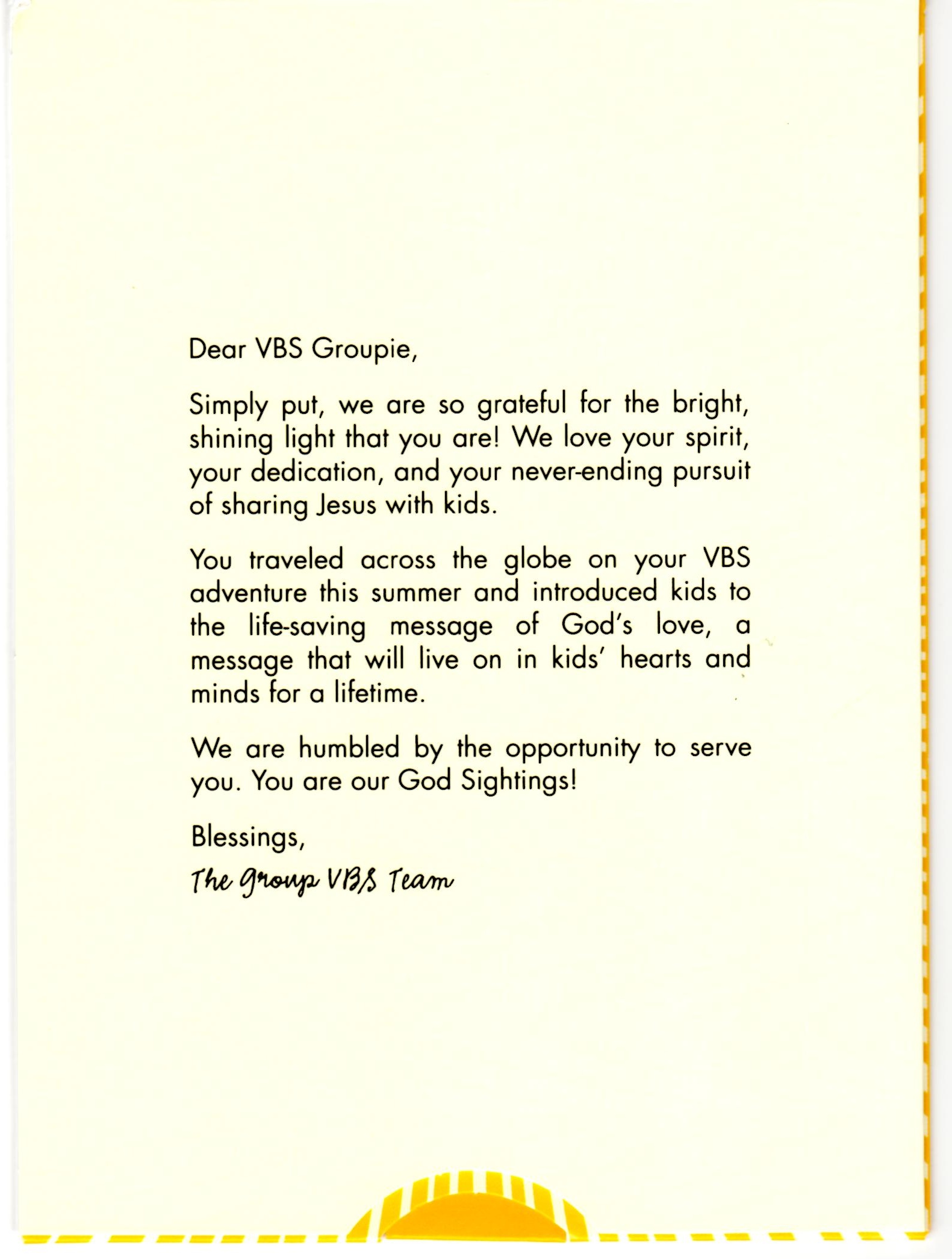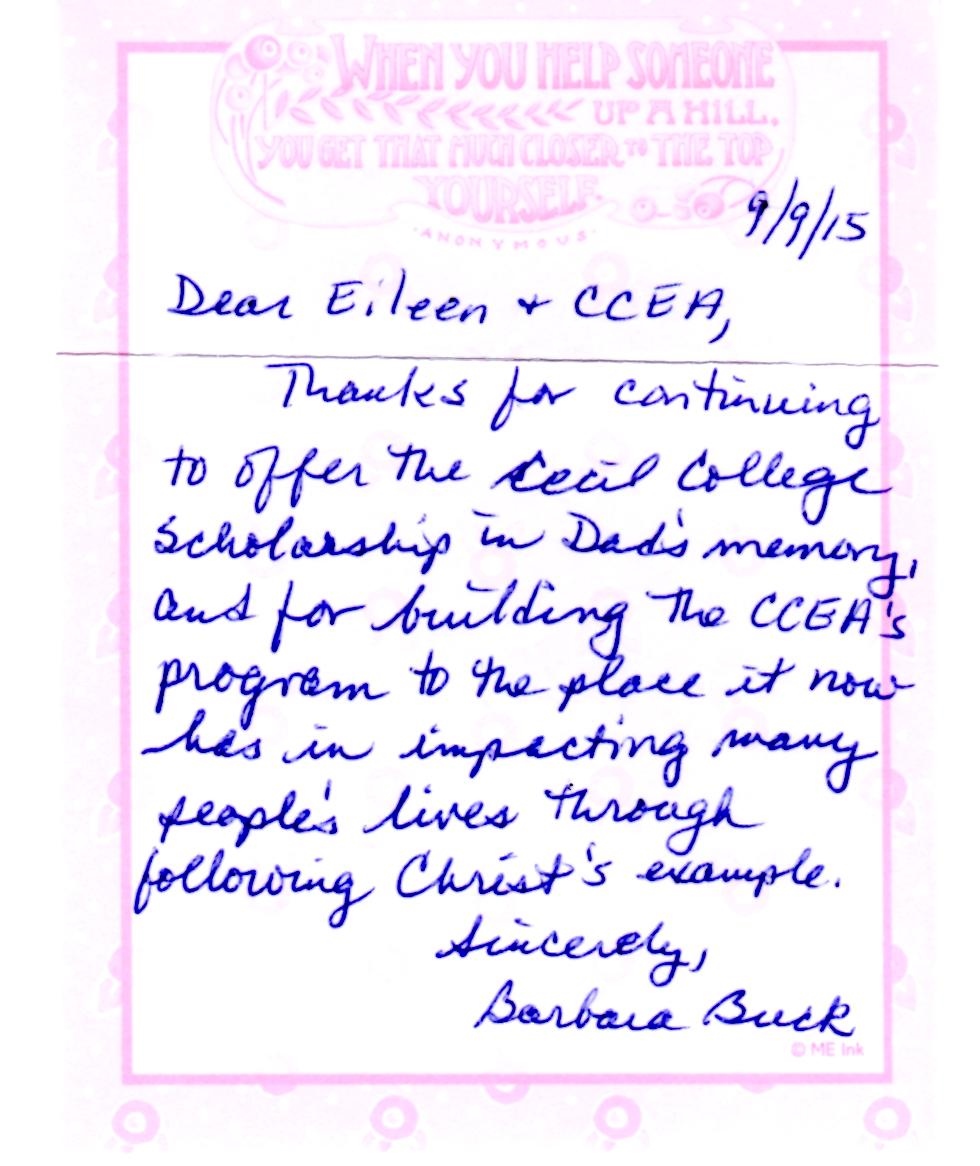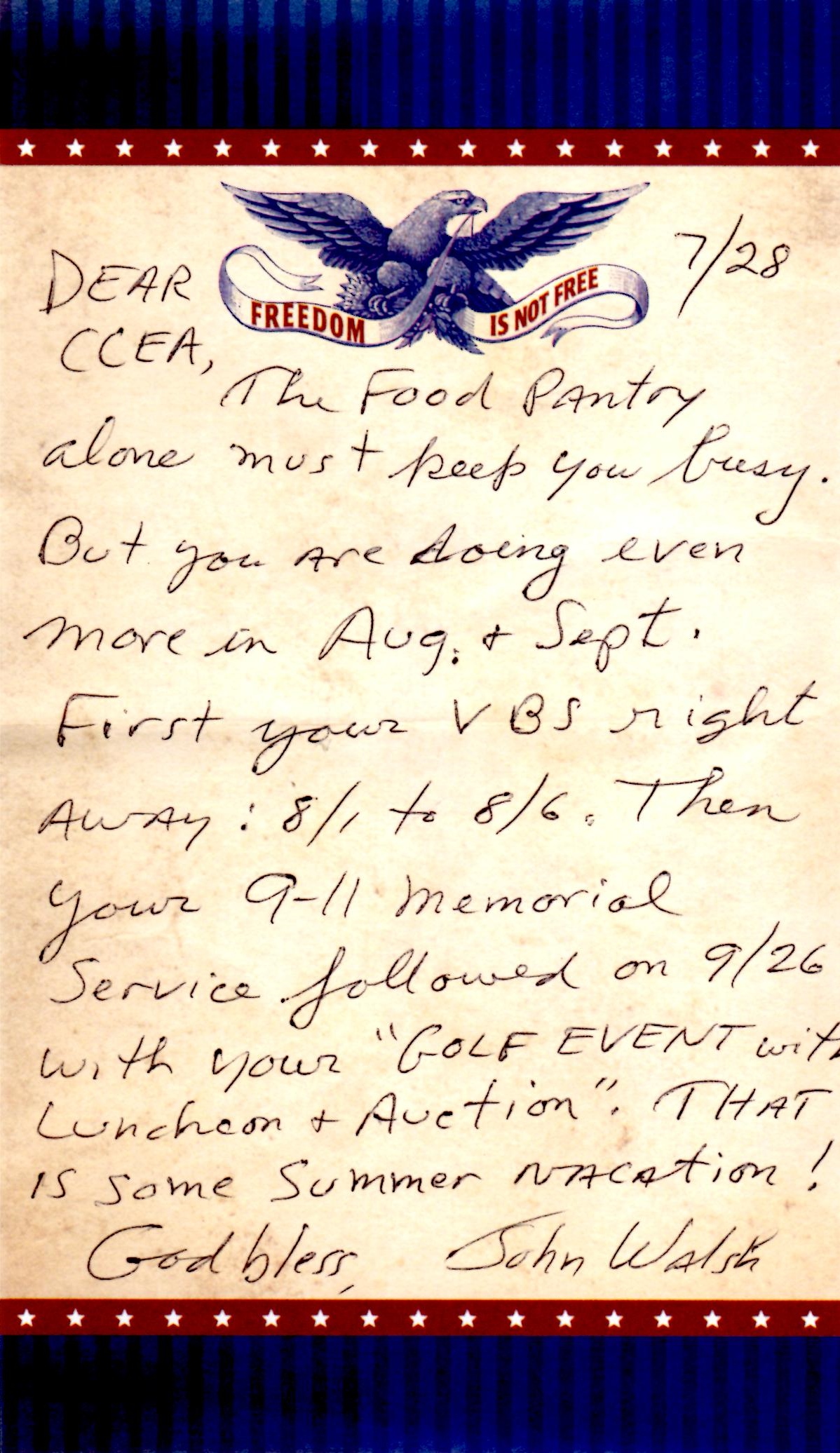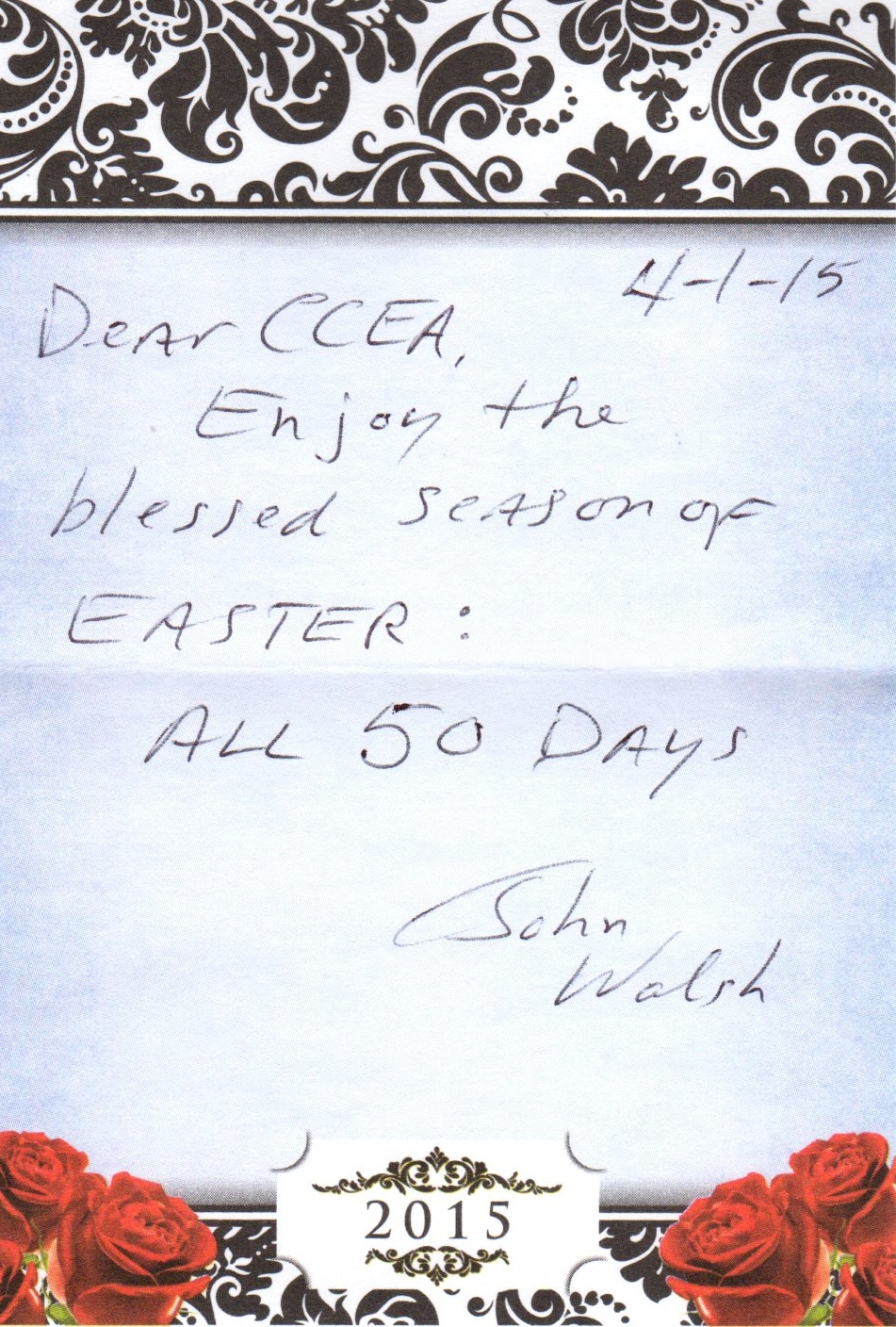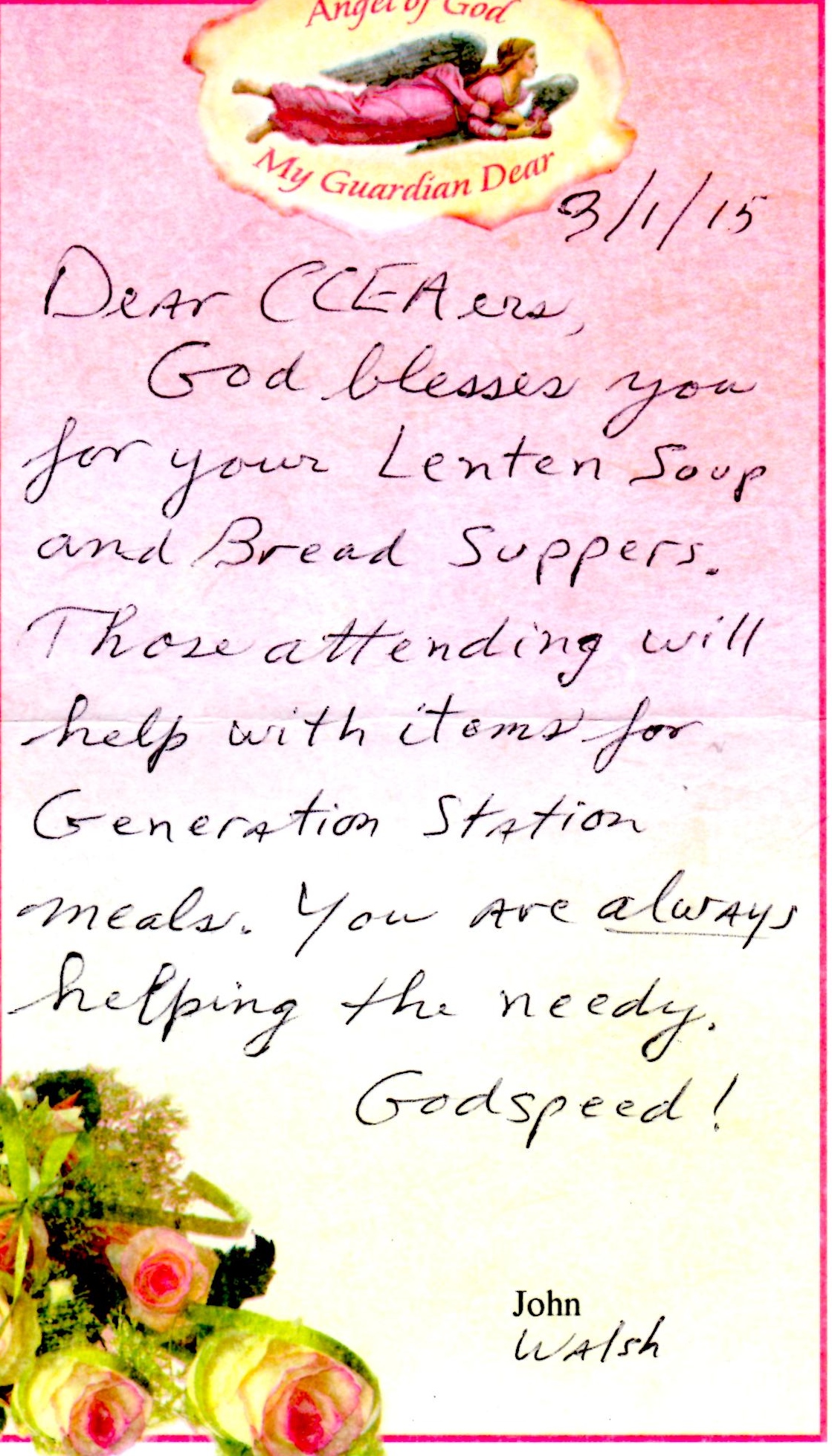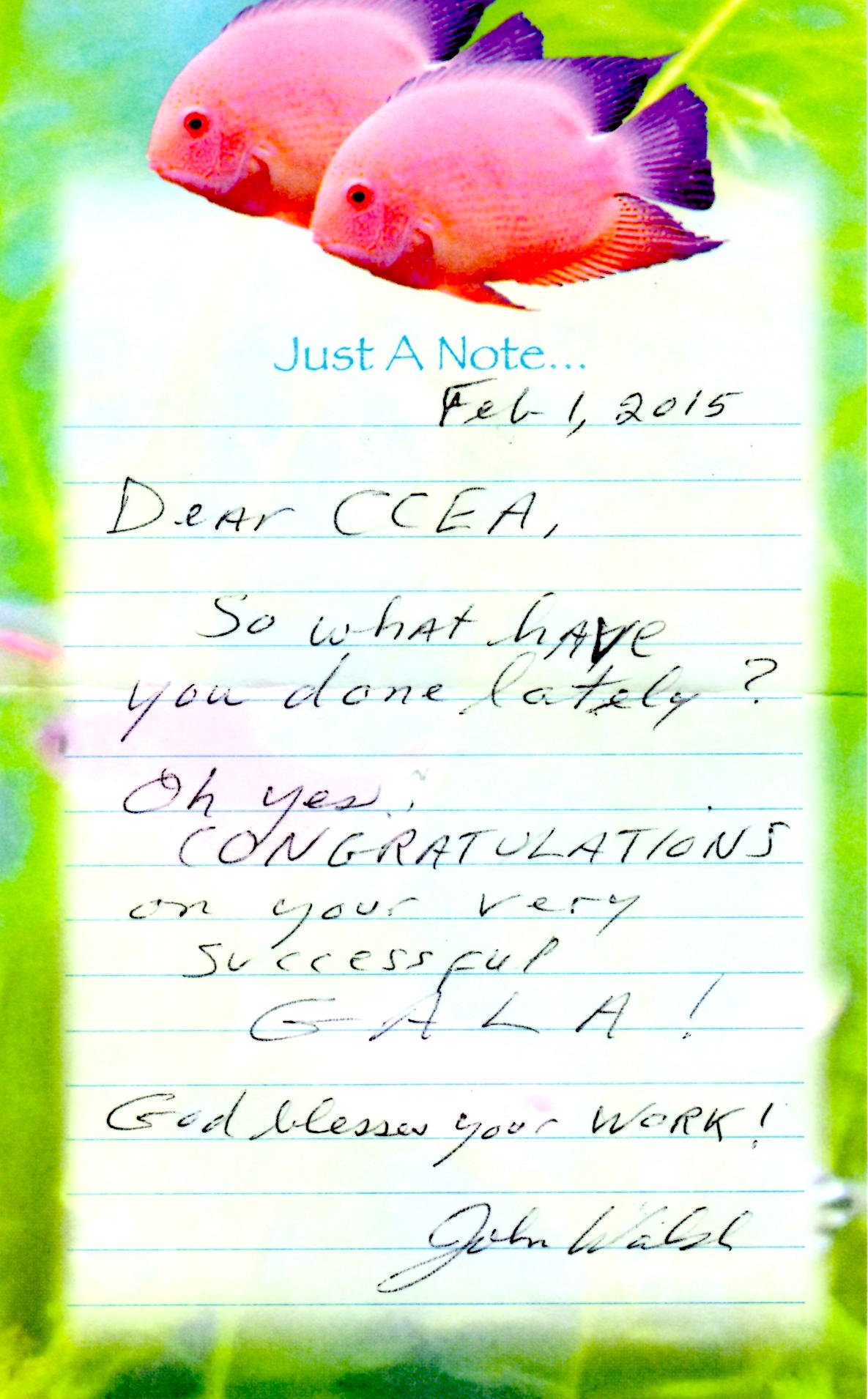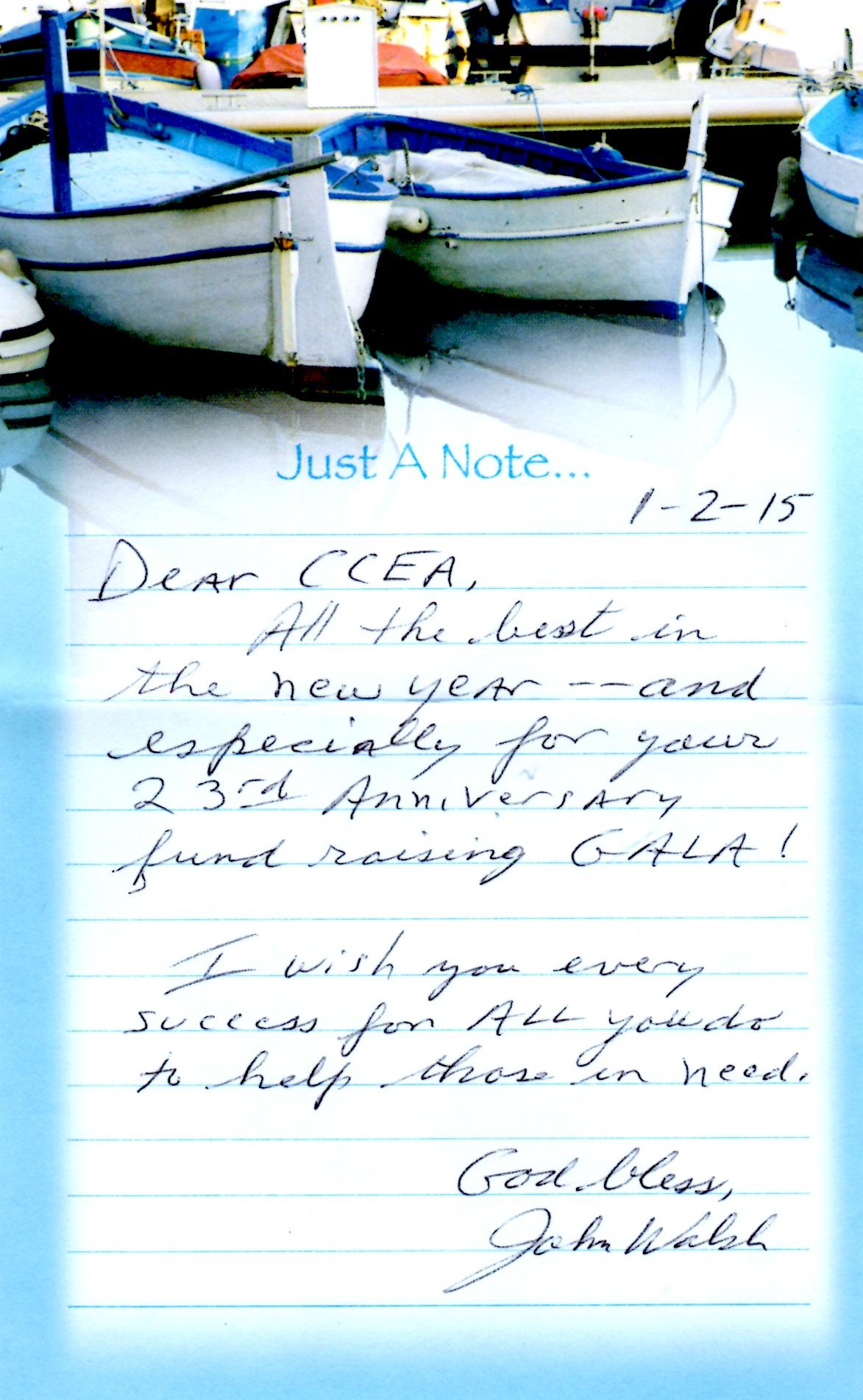 2014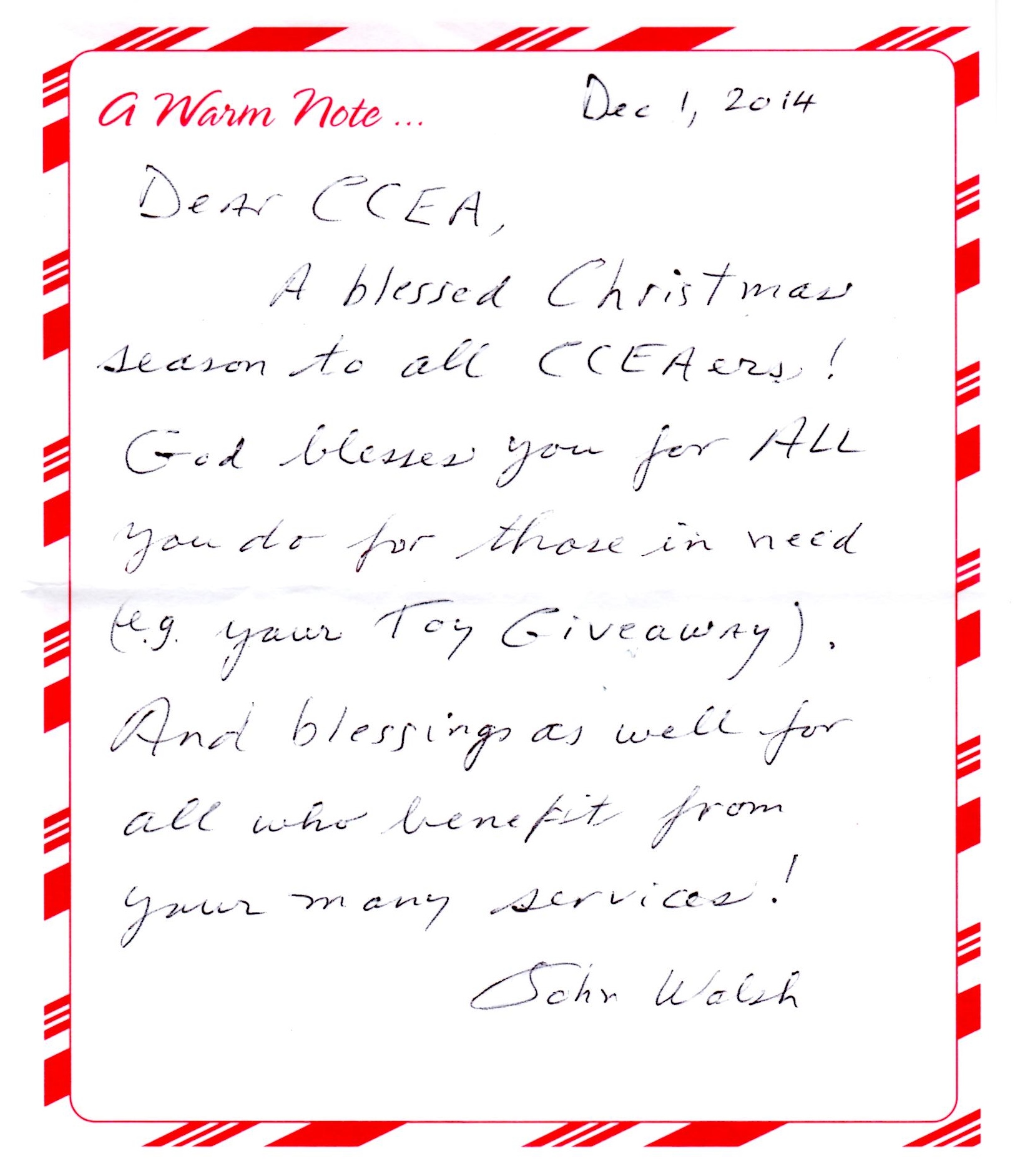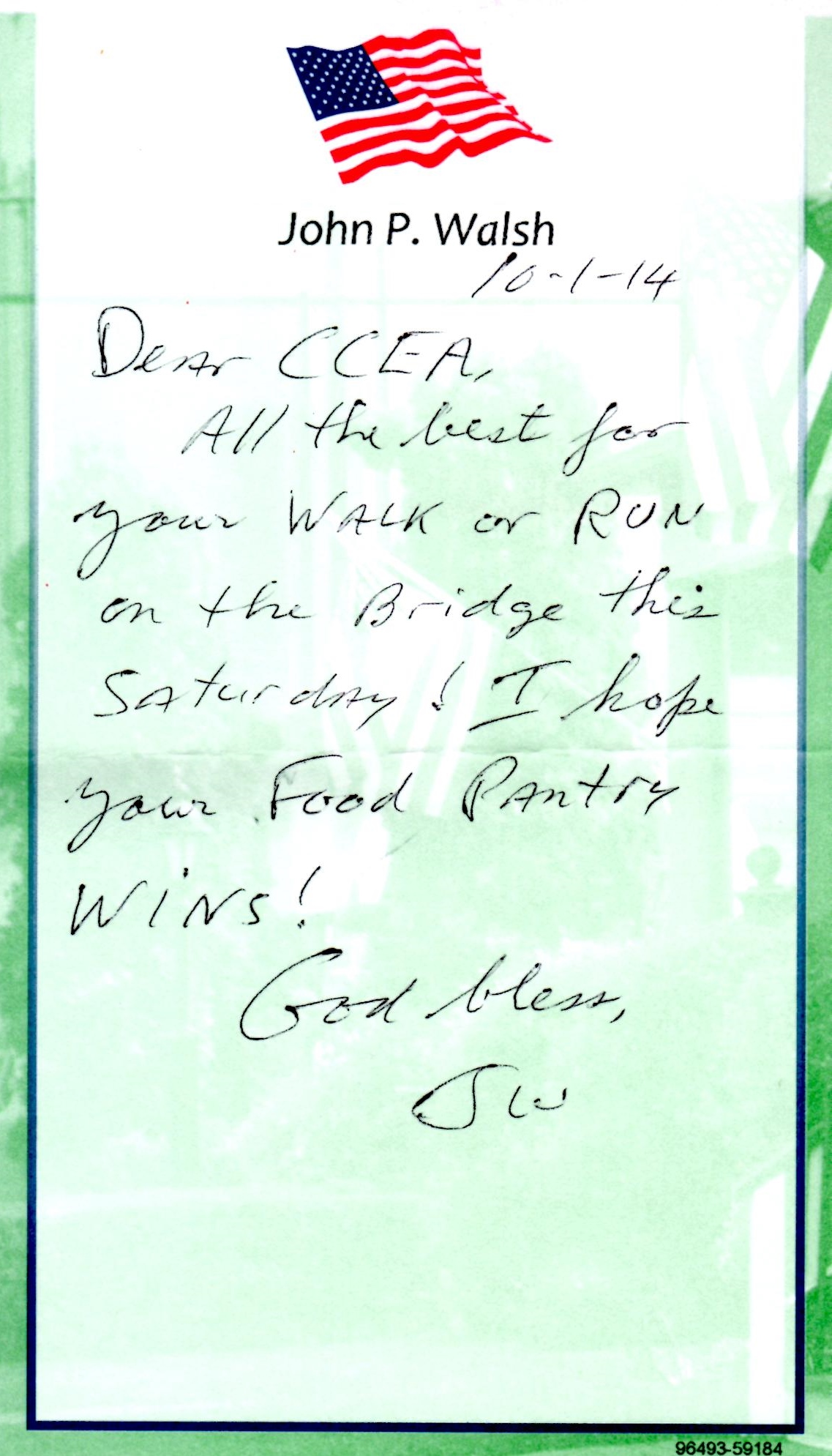 McKee Scholarship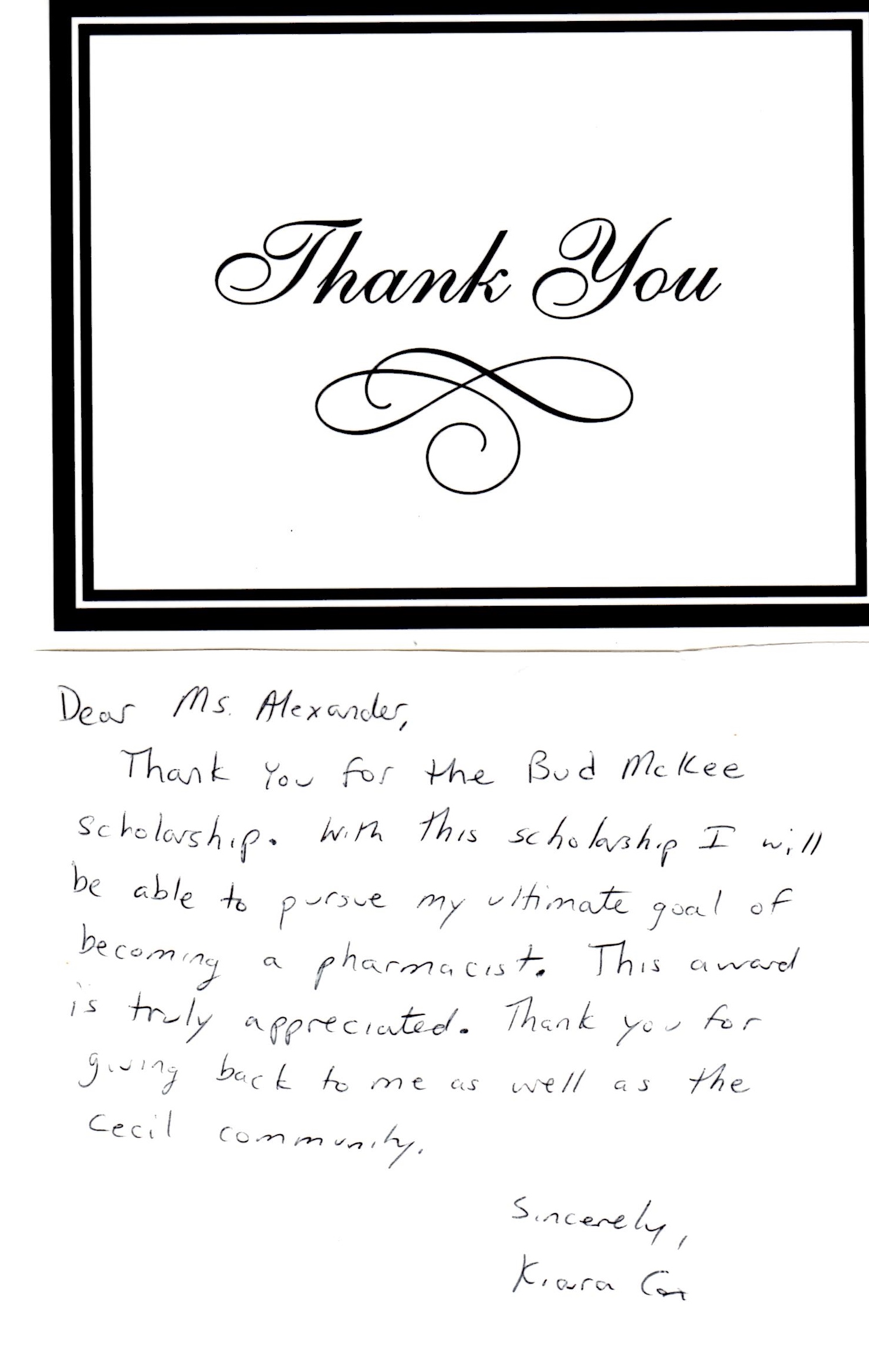 McKee Scholarship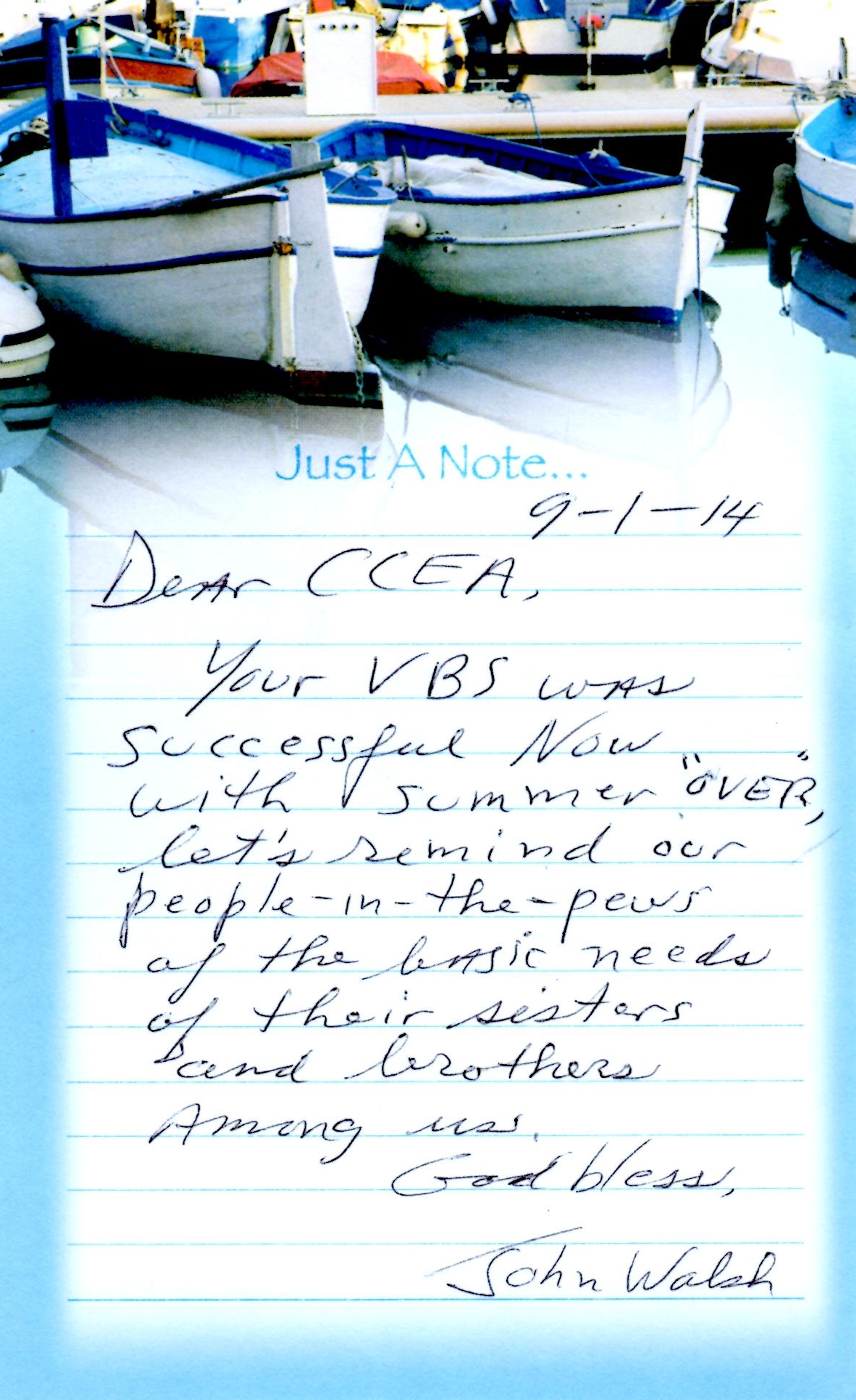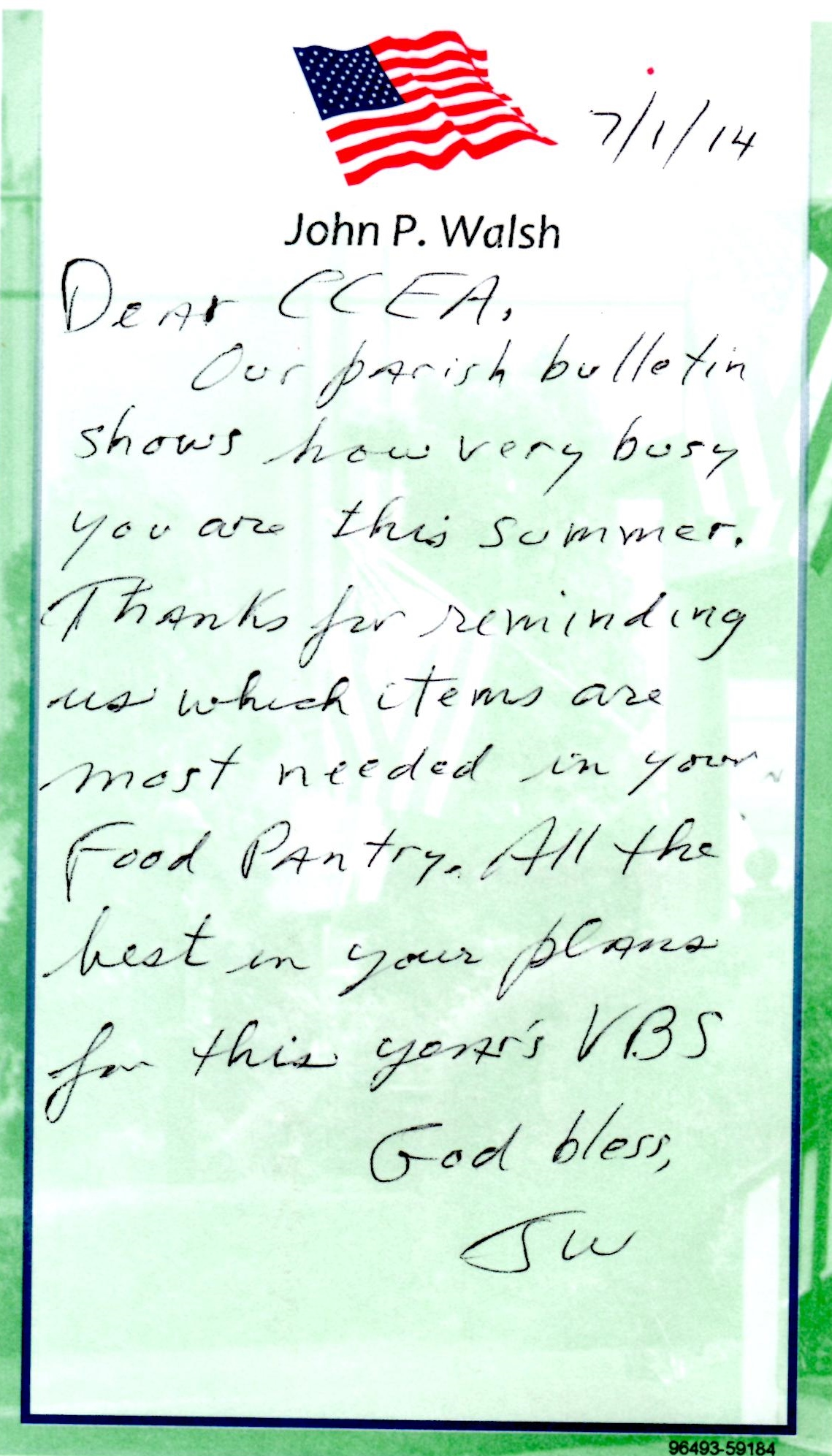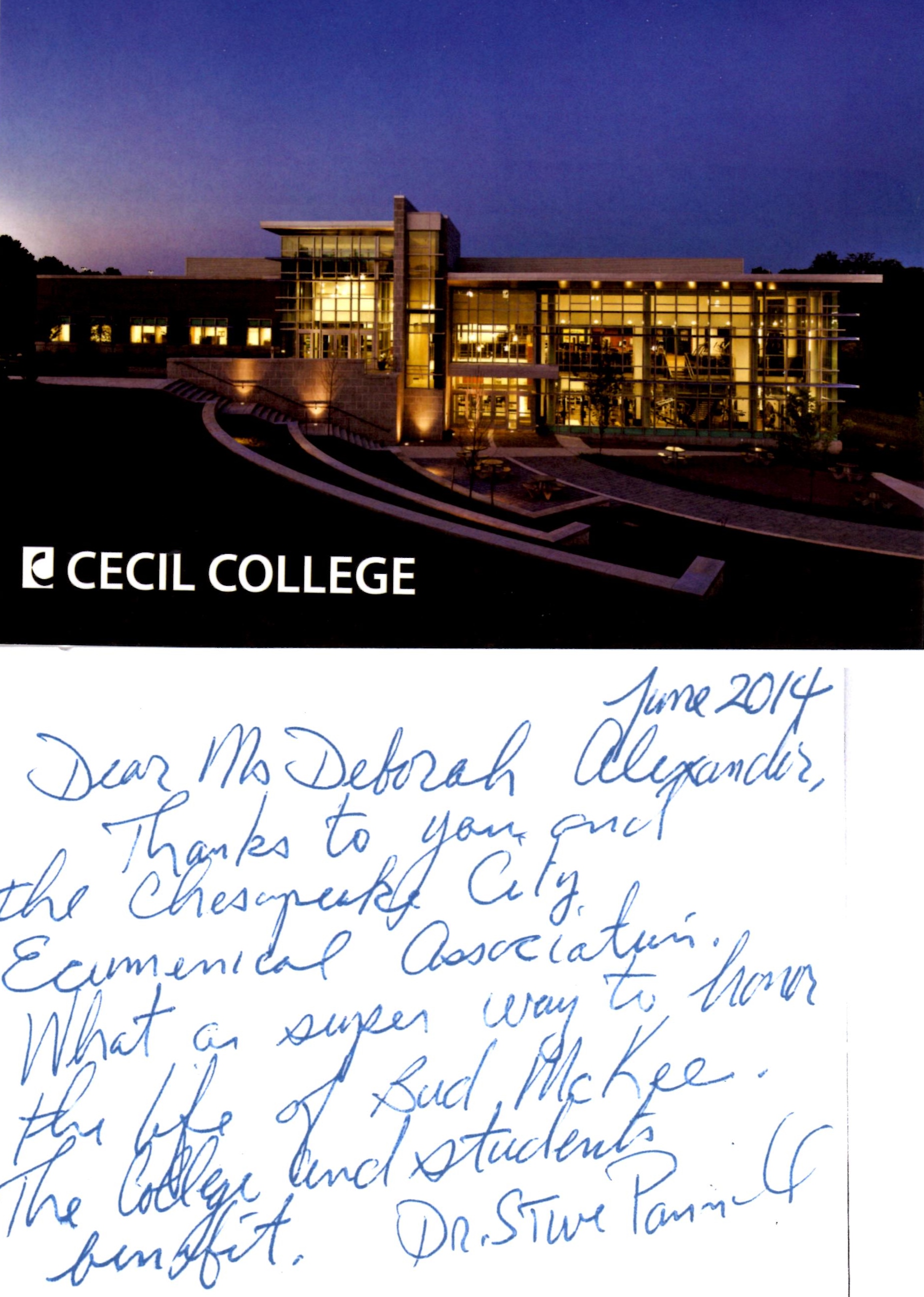 ACE Thank You Letter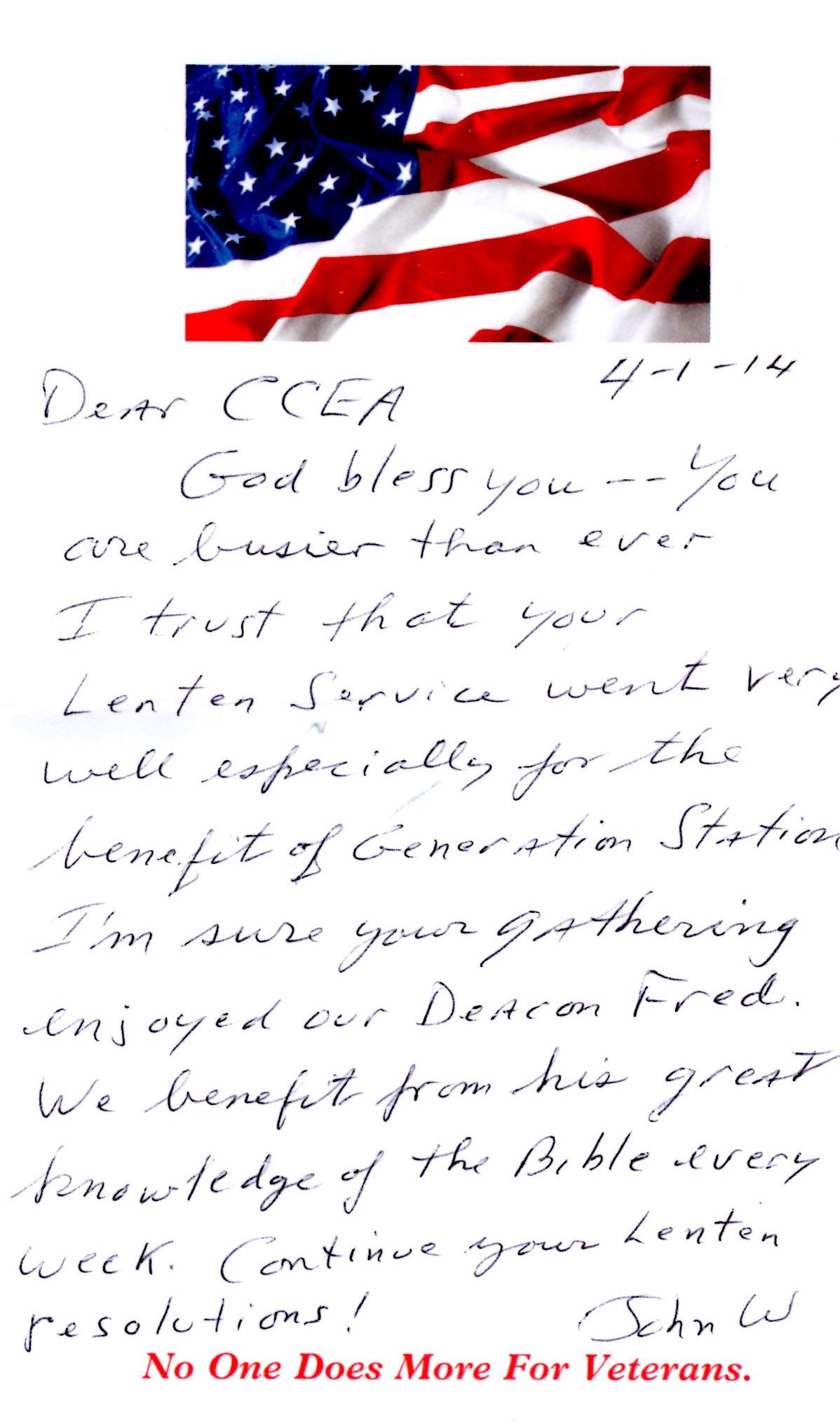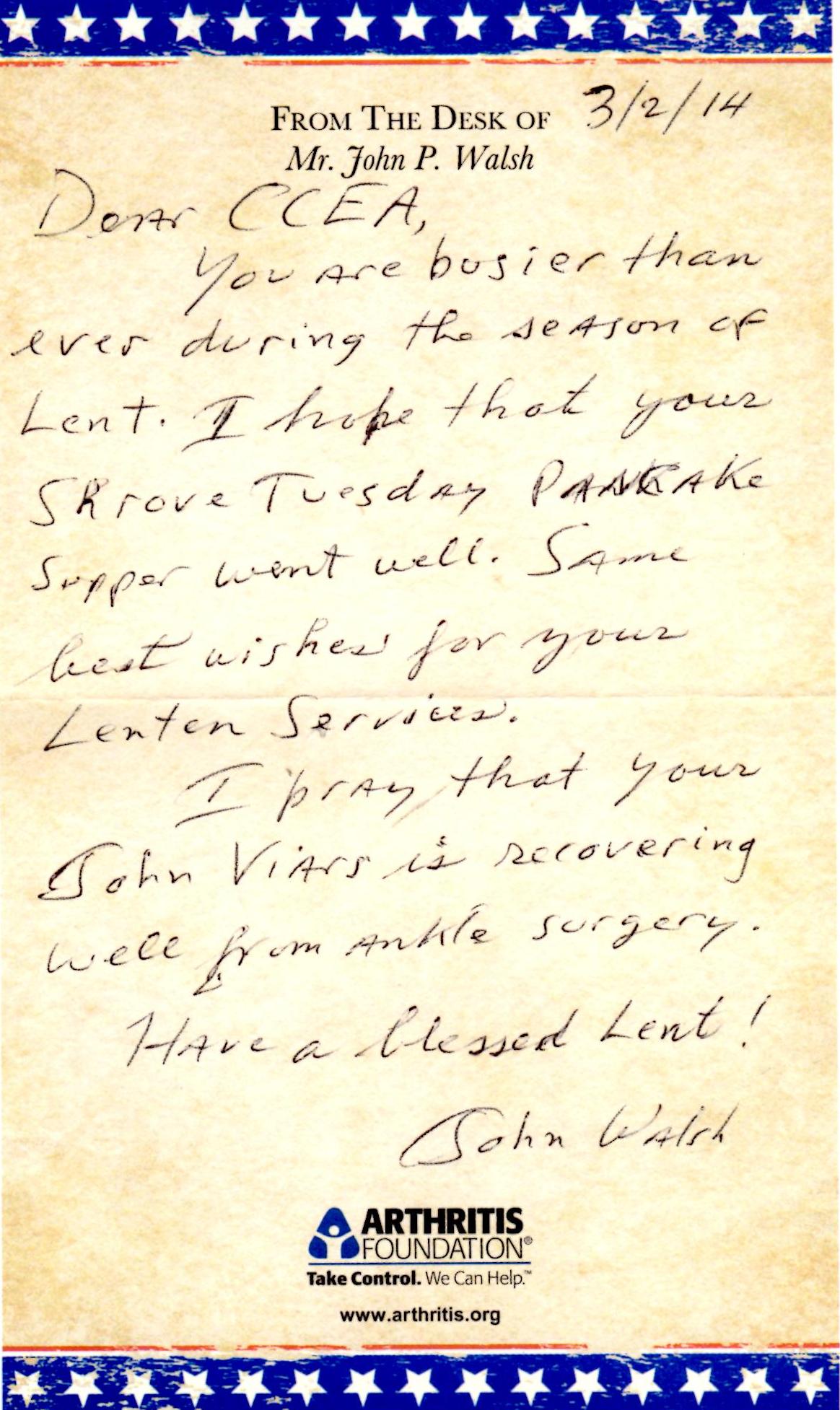 1/31/2014 - I attached the application. Thank you for your assistance. I will be able to sleep easier tonight.

Thank you, Stephanie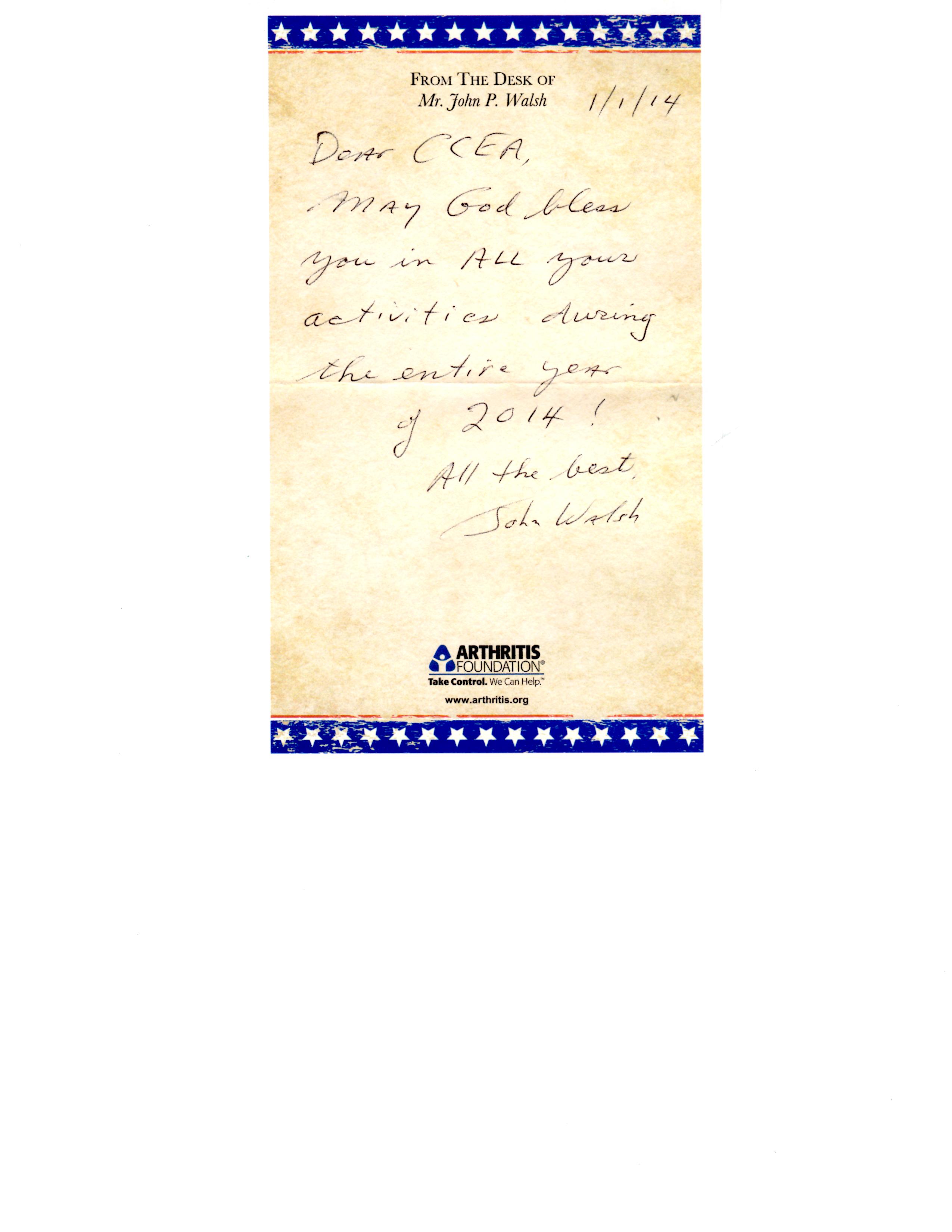 2013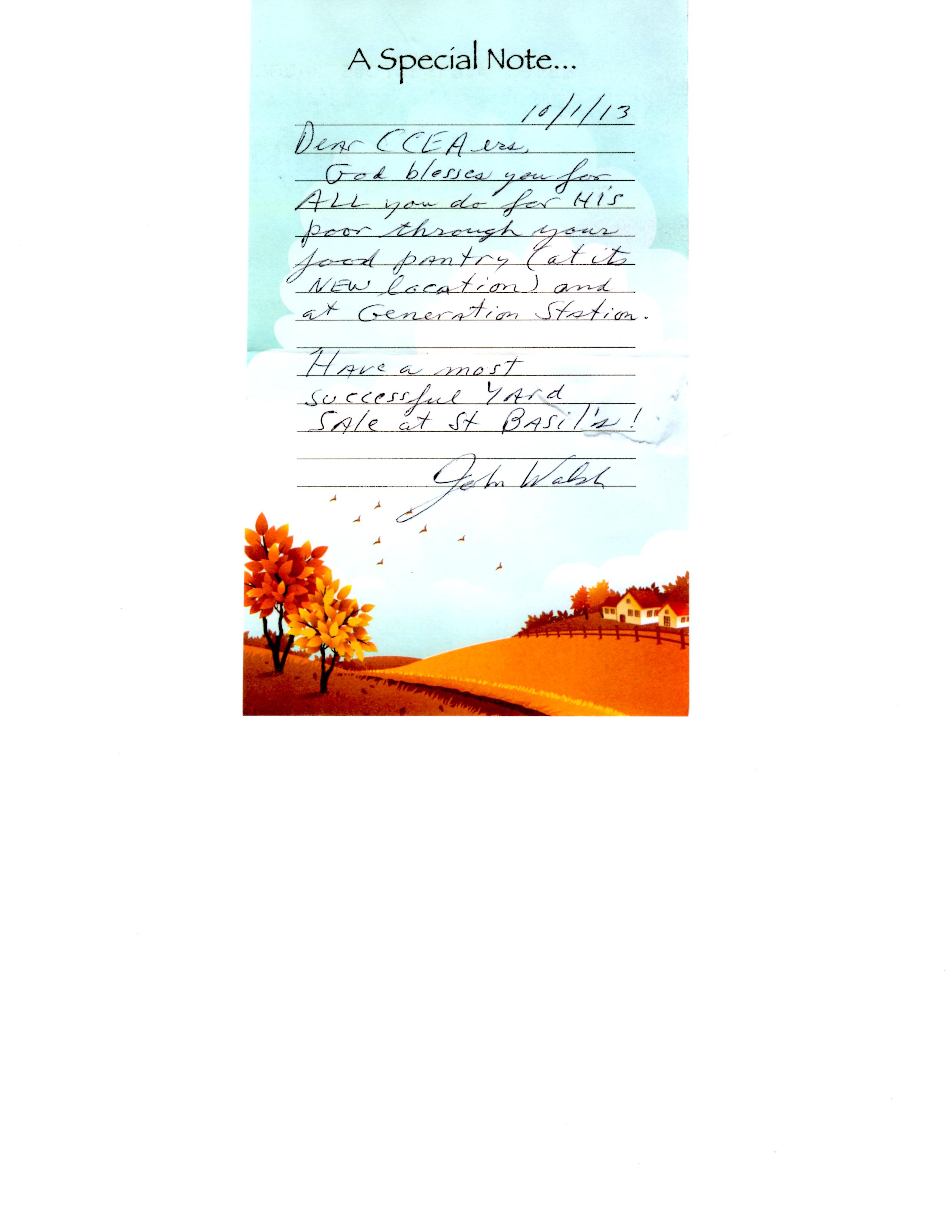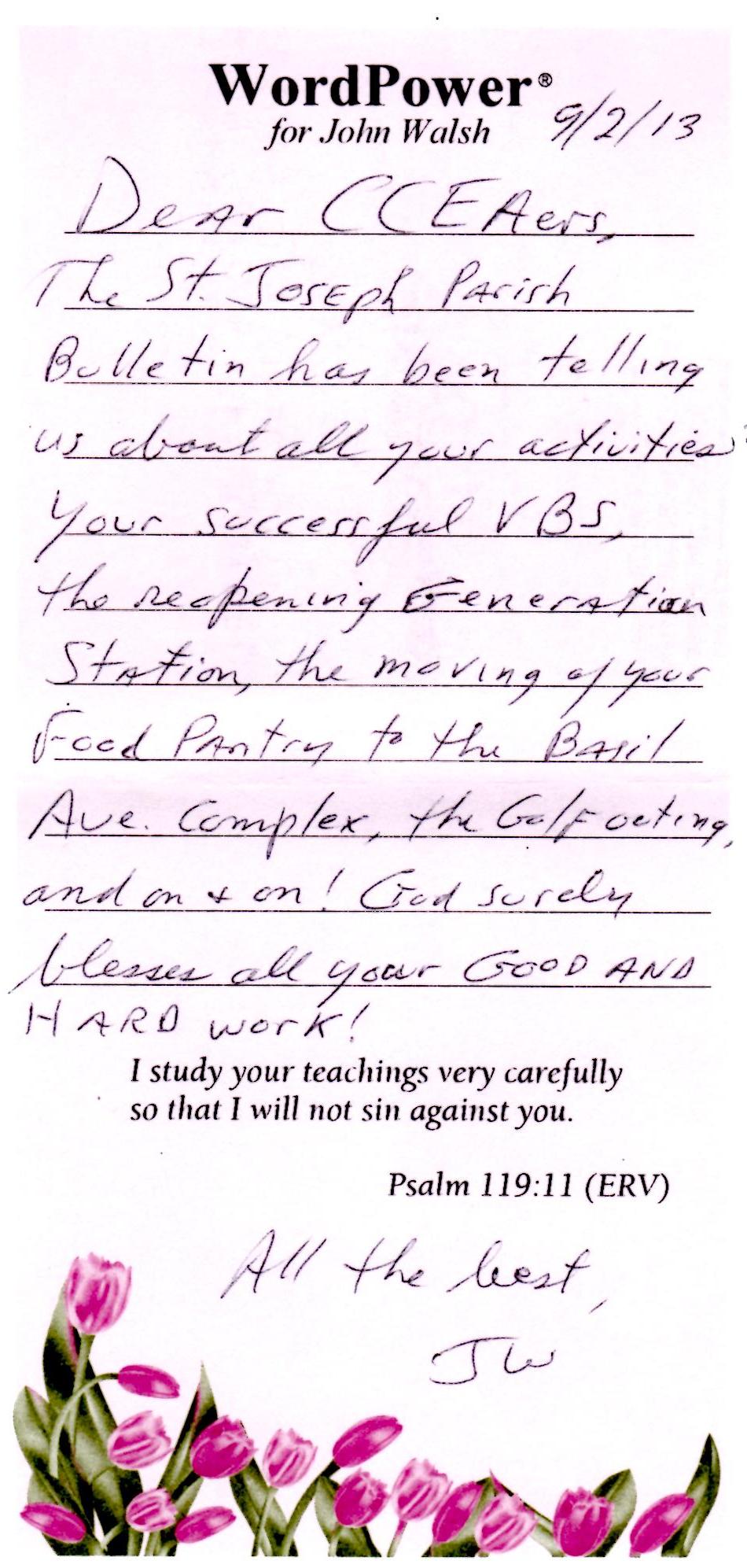 McKee Scholarship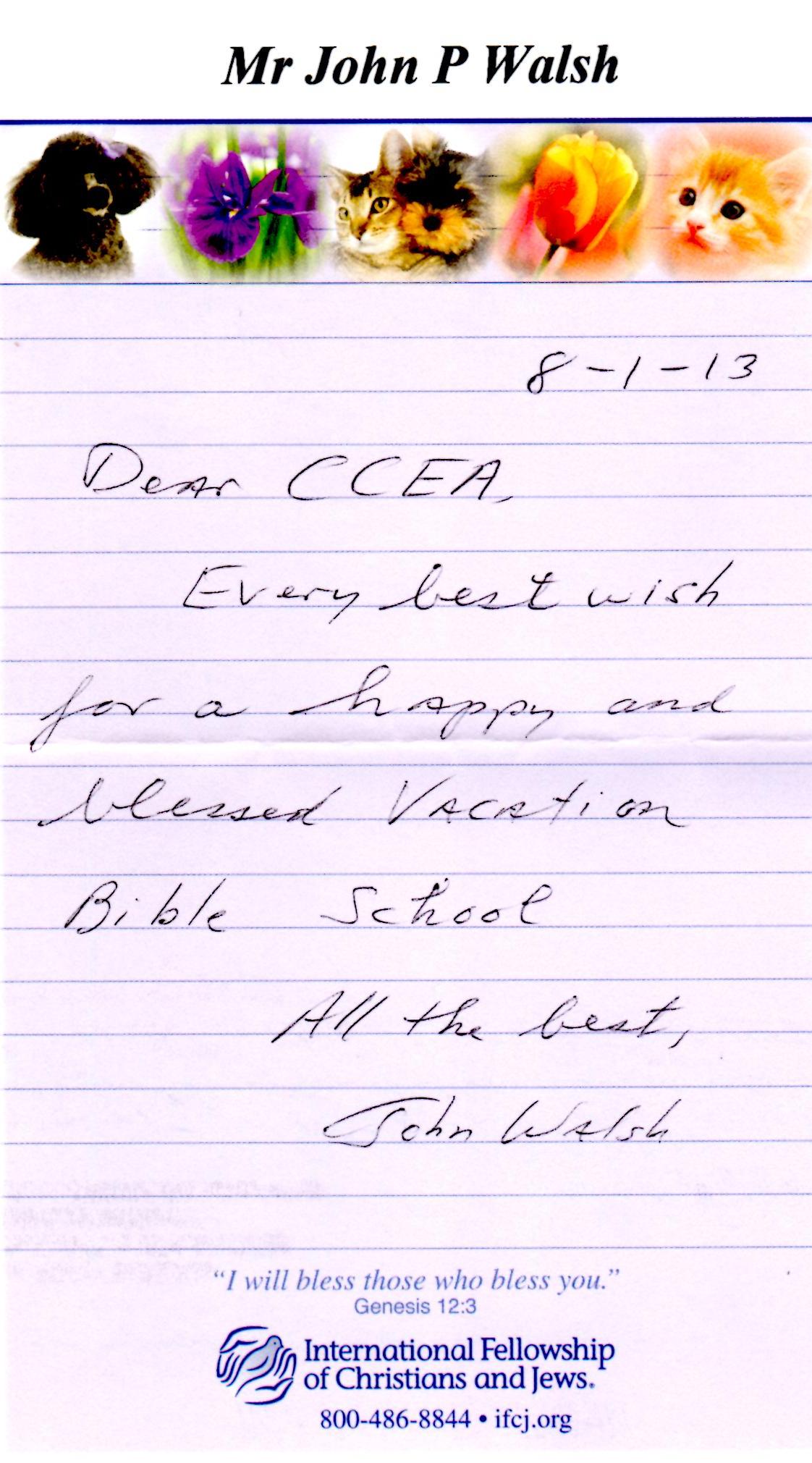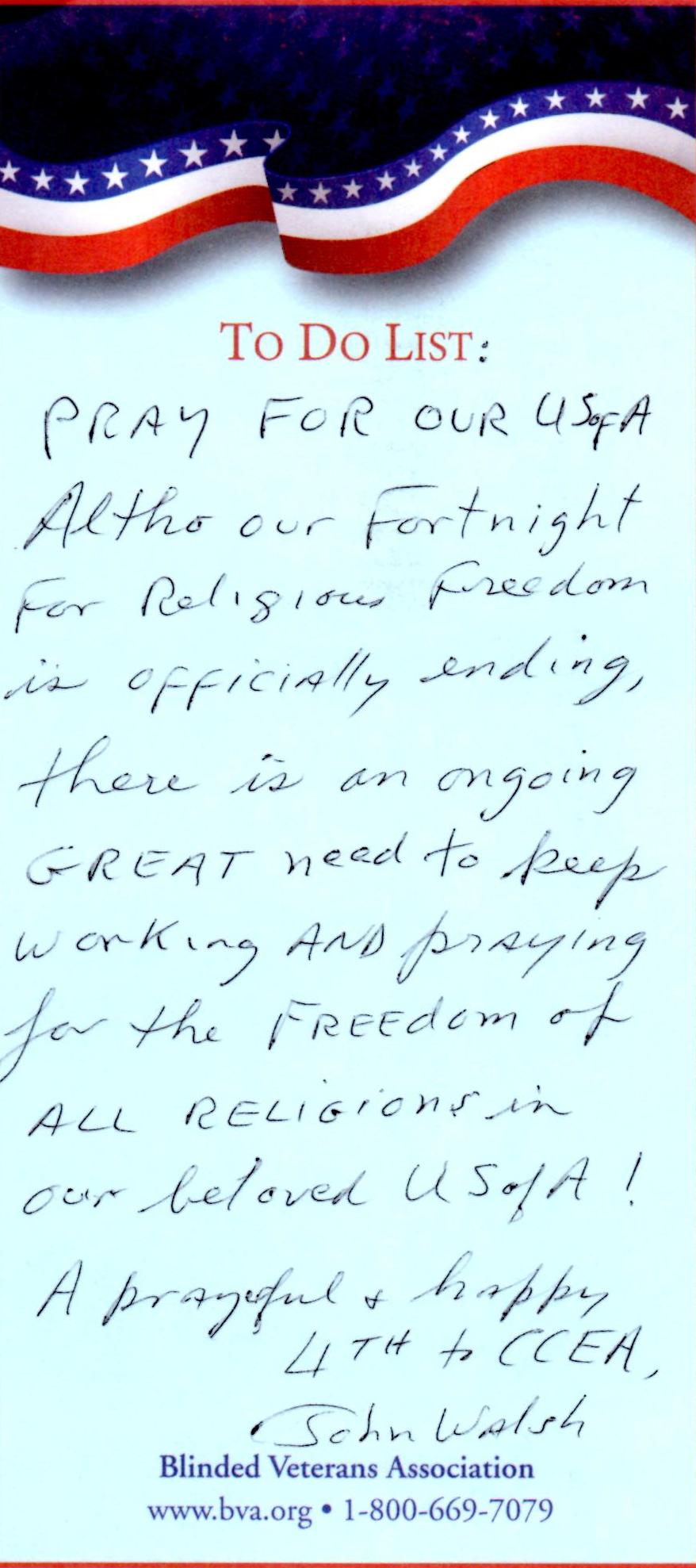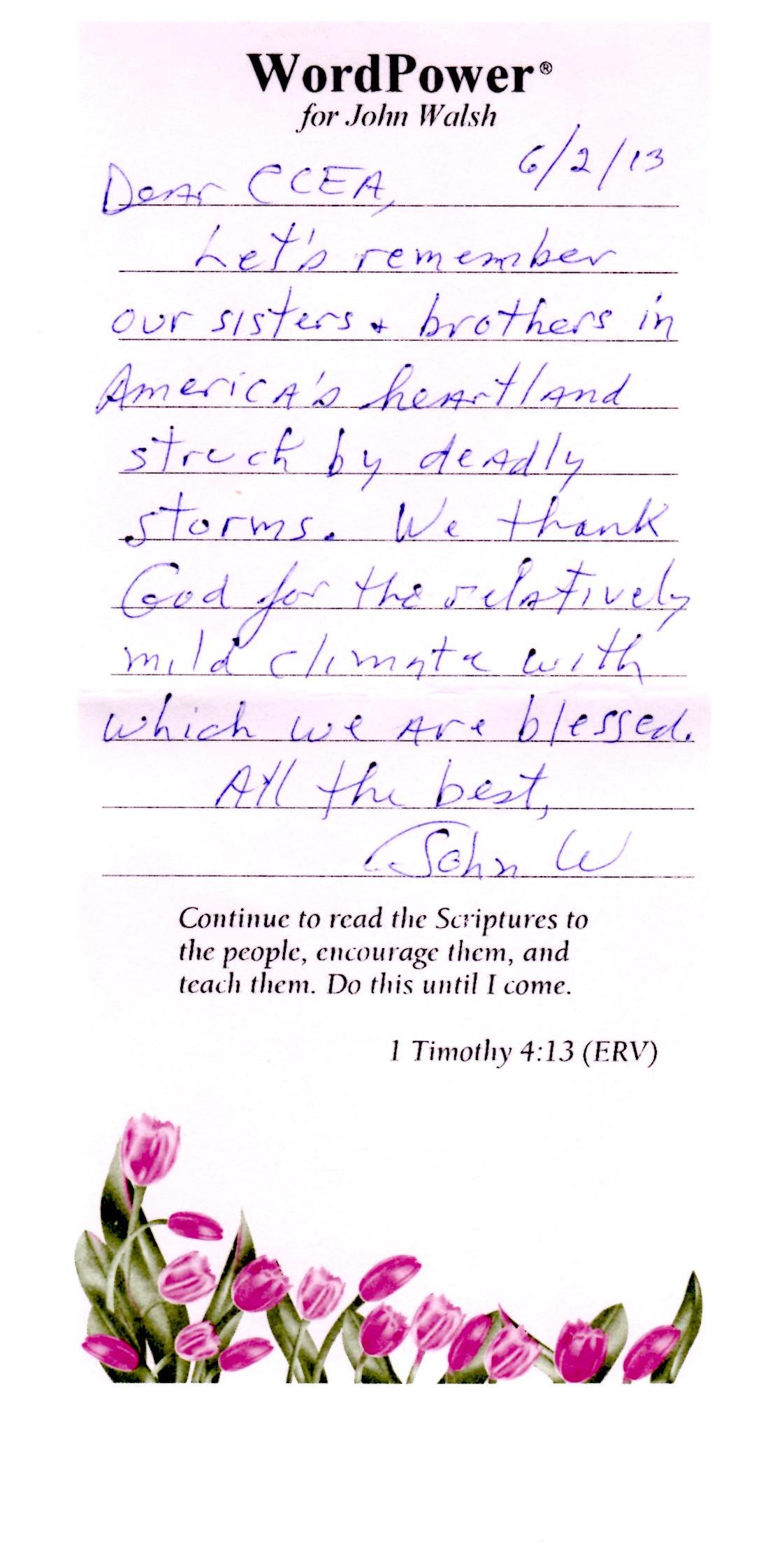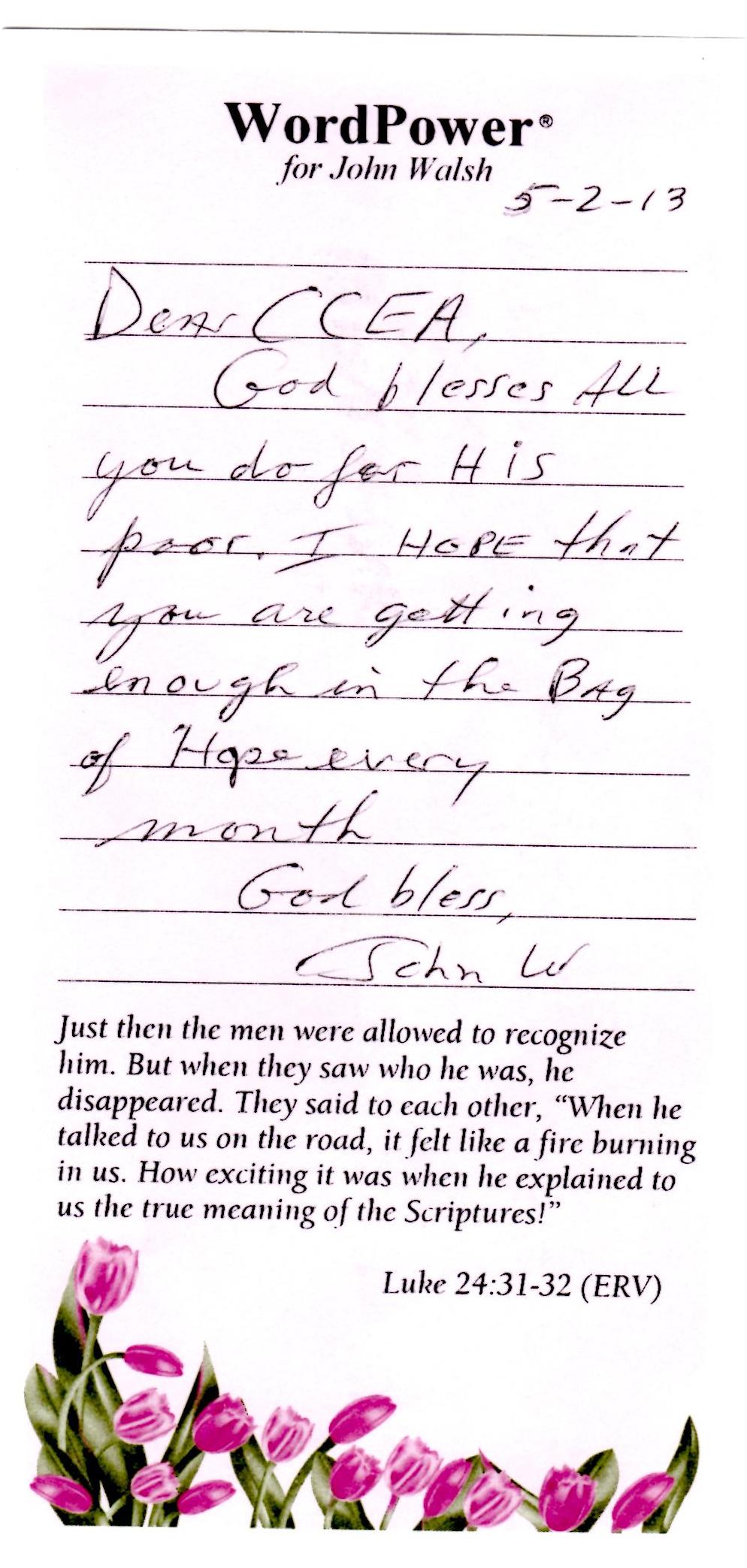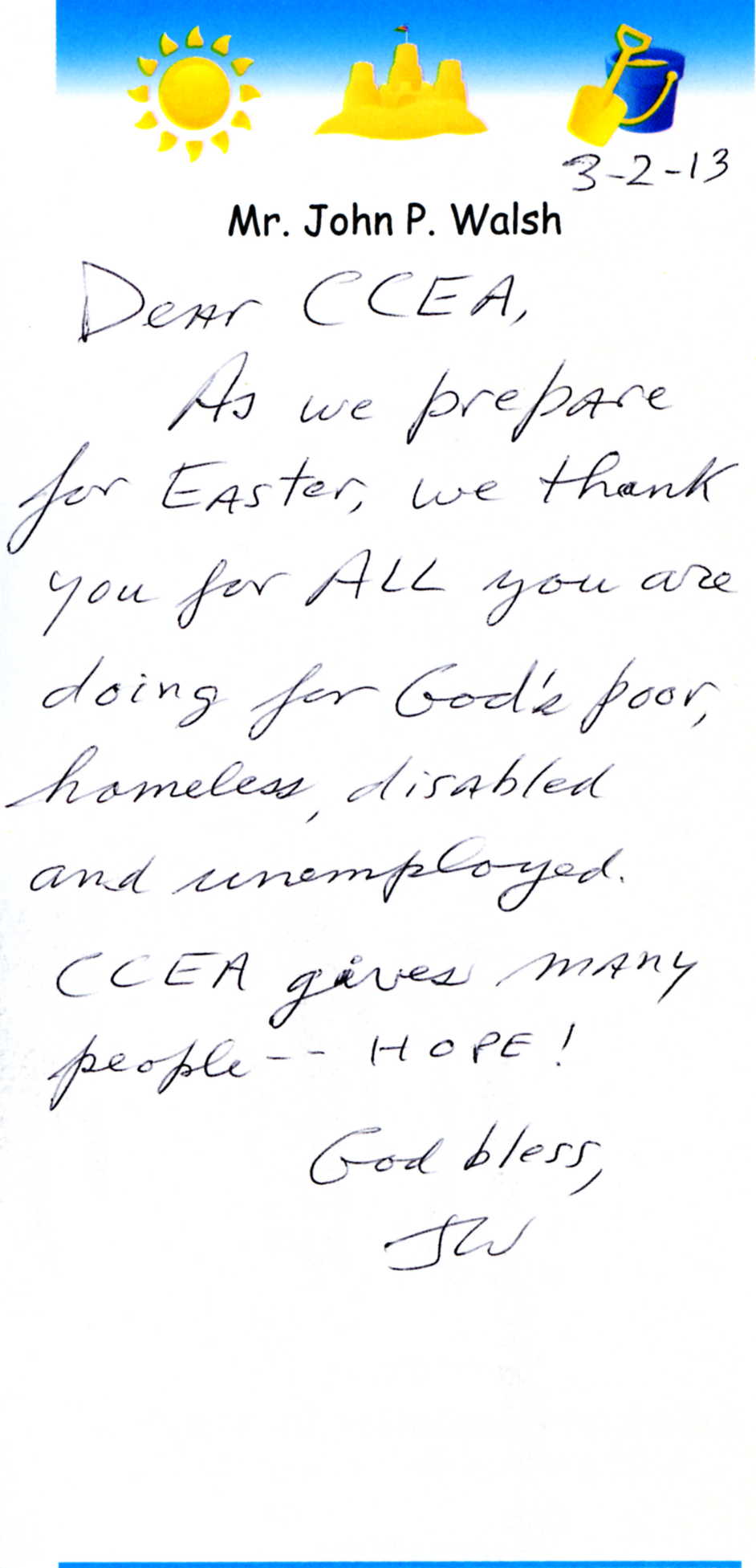 2012

For Bud McKee Scholarship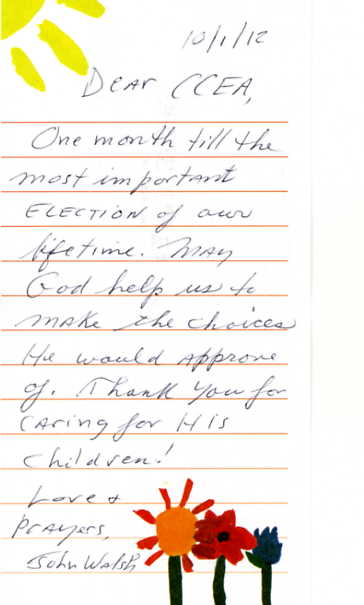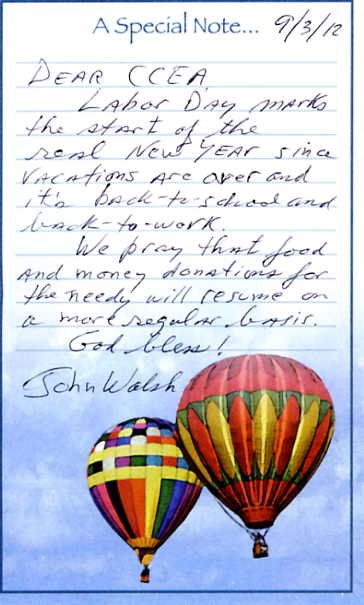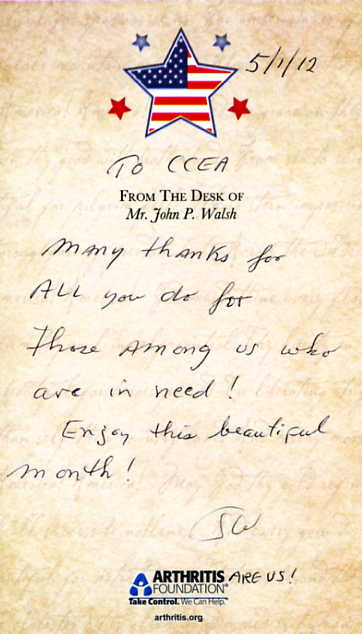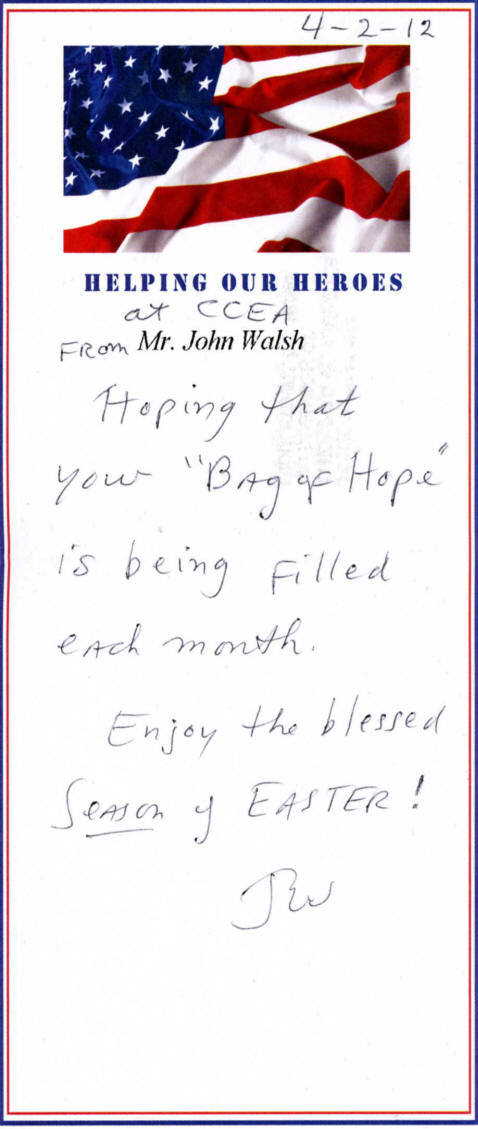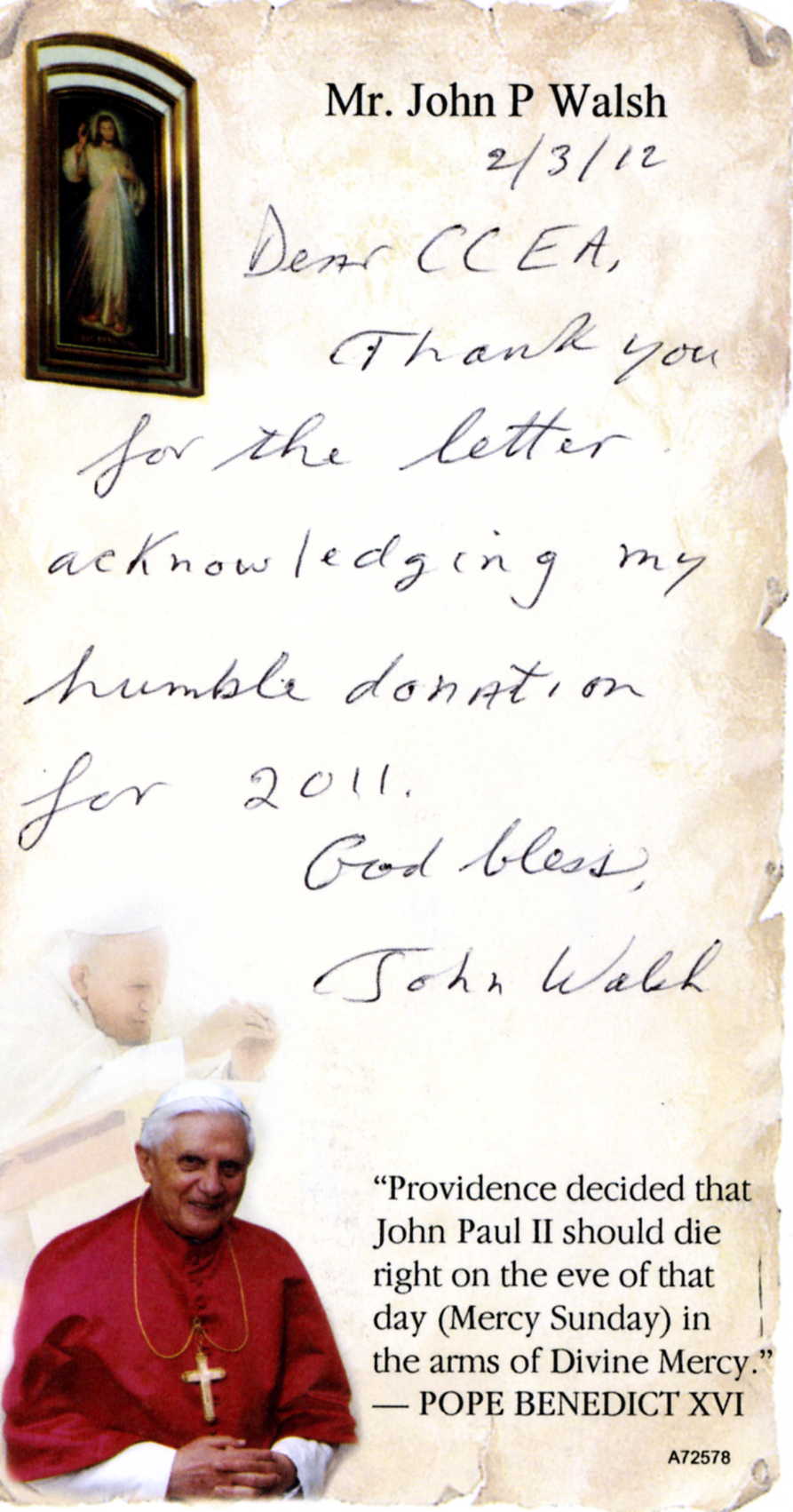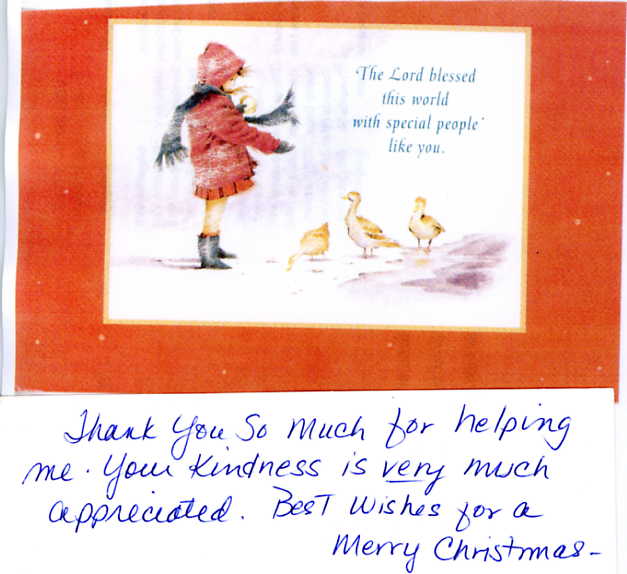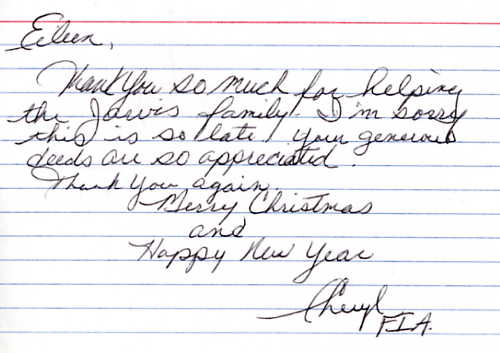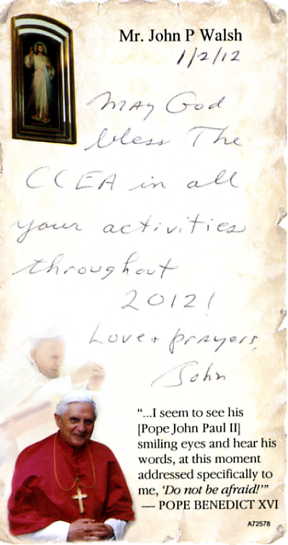 2011